Chemical Guys Bug & Tar Heavy Duty Car Wash Shampoo
£9.99 GBP £12.50
Unavailable
Couldn't load pickup availability
Flexible Credit is Available

From Buy Now, Pay Later to our Monthly Payment Plans, we have a range of credit options available.
If purchased before 2pm then the item will be sent the same day.

For Delivery Prices either visit the Delivery Page or add items to Cart & add your address details on the Checkout Page.
Chemical Guys Bug & Tar Heavy Duty Car Wash Shampoo
Why Buy This Product?
Easily removes bugs and tar
Safe for clear coat and single stage paint
Heavy duty formula
Works on plastic, glass, chrome, aluminium, and much more
Easy to use
Great for cars, trucks, motorcycle, and RV's
Wash away bugs, tar, and heavy grime
Available in 16 ounce & 1 Gal sizes
How It Works
Chemical Guys Bug & Tar Remover is a heavy-duty cleaner that safely washes bugs and tar from any vehicle. Bug guts are some of the worst things for automotive paint. Flying insects contain corrosive chemicals that permanently damage paint if left unchecked. The concentrated Bug & Tar Wash formula breaks down the most stubborn dried bugs and tar residue to save the surface from permanent damage. The special formula is safe on bumpers, windshields, headlights, plastics, chrome, grilles, painted surfaces, and more. Simply add 1 - 3 oz. of Bug & Tar Remover to the normal soap in the car wash bucket to remove dried bugs and grime. For spot treatment, dilute Bug & Tar Remover 6:1 in a spray bottle, spray on the surface, then gently wipe away nasty bugs with a premium microfibre towel. Bug & Tar Remover is safe for clear coat and single stage paint finishes, and removes heavy bugs without damaging paintwork. The versatile formula breaks down grease, tar, dried bugs, road film, insects, and asphalt. Bug & Tar Remover reduces the amount of scrubbing needed to remove bugs and grime, which further reduces the chances of installing swirl marks and scratches while washing. Wash away bugs, tar and grime with Chemical Guys Bug & Tar Remover.
Remove Stuck-On Debris Quickly And Easily
Dead bug guts, road tar, and tree sap can ruin the pristine appearance of any automobile. Designed to safely remove sticky debris like bugs and tar while maintaining the pristine condition of your automobile. The concentrated formula easily removes the most stubborn bug guts, tar, tree sap, and road grime. Add to the standard wash bucket to create a bug gut removing car wash. Dilute 6:1 in a spray bottle to spot clean bugs from smaller areas like bumpers, grilles, trim, body panels, and windshields. The water-based bug remover gently breaks down acidic bug guts and road tar to reduce the amount of brute force scrubbing needed to clean it, and cut down on swirls and scratches from aggressive cleaning. Works great on all vehicles, and can easily remove the tough bugs while minimising the need for hard scrubbing. Easily clean off dead bugs and road tar from any car, truck, motorcycle, and RV with Chemical Guys Bug & Tar Remover.
Help Prevent Swirls And Scratches
When you are done washing your car and ready to dry it, use After Wash to not only speed the drying process, but also moisturise your paint. 95% of swirls and scratches come from poor wash and drying habits. The advanced lubricating polymers in After Wash glide any premium microfibre towel over paintwork for a scratch-free shine. After Wash is available in 4 ounce, 16 ounce and gallon sizes.
Dilution Ratio
1-2 oz. to 5 gallons of water, or 6:1 with clean water in a spray bottle
How To Use:
Always ensure surface is cool before application
Add 2 oz. of Bug & Tar Remover to any wash bucket
Wash vehicle to remove bugs and tar
Rinse using clean water
If desired, dilute Bug & Tar Remover 6:1 using a spray bottle
Spray directly on surface
Wipe bugs away using a premium microfibre towel
Rinse using clean water
Avoid using product or leaving active product on the vehicle in direct sunlight
Specifications
Part Number
CWS_104_16
UPC
816276010298
Size
16 oz
Top
Childproof locking cap
Dilution
1 ounce to 4-5 gallons of water
Scent
No scent
Colour
Orange
Gloss Enhancer
No
Wax
No
Foam
Low
Wax/Sealant safe
No
Works in foam gun
Yes
Slickness level
Low
pH balanced
Yes
Safe for light colour cars
Yes
Safe for dark colour cars
Yes
Payment & Security
Payment methods
Your payment information is processed securely. We do not store credit card details nor have access to your credit card information.
Klarna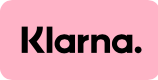 Shop Now, Pay Later. Details available here