Chemical Guys Signature Series Wheel Cleaner
£10.99 GBP £14.99
Unavailable
Couldn't load pickup availability
Flexible Credit is Available

From Buy Now, Pay Later to our Monthly Payment Plans, we have a range of credit options available.
If purchased before 2pm then the item will be sent the same day.

For Delivery Prices either visit the Delivery Page or add items to Cart & add your address details on the Checkout Page.
Chemical Guys Signature Series Wheel Cleaner
Why Buy This Product?
Cleans road grime and brake dust off of wheels, brakes, and suspension
Citrus-based cleaner powers through thick grime and contamination
Gentle formula safe for all wheel types, gloss paint, clear coat finishes, polished metal, chrome, and rubber
Add to wheel-cleaning arsenal to remove toughest stuck on brake dust and contaminants
Removes dirt and debris from tyres
Concentrated formula: Use full strength for tough jobs or dilute up to 8:1 for lighter duty cleaning jobs
How To Use:
Spray Signature Series Wheel Cleaner directly onto dirty wheels
Let sit to break down filth and grime for up to 5 minutes
Prepare wheel-cleaning bucket with wheel brushes and 2 - 3 ounces of favourite Chemical Guys car wash soap
Agitate brake dust, road grime, grease, and oil with appropriate wheel-cleaning brushes and tools
Rinse away filth, cleaner residue, and soap with sharp stream of water
Follow by washing the rest of the car, and dry with premium microfibre towels
How It Works
Spray dirt and filth away with Signature Series Wheel Cleaner. Filthy wheels make any car look neglected and reflects poorly on the driver. Clean and protect wheels, rims, hubcaps, and tyres with Chemical Guys Signature Series Wheel Cleaner. The citrus-based cleaner is tough on brake dust and filth, but gentle and safe for all wheel finishes and materials. Adding Signature Series to normal wheel cleanings during every car wash reduces buildup and corrosion, and protects a pristine showroom shine on wheels and rims. Clean and protect factory alloys, plastic hubcaps and wheel covers, custom aftermarket wheels, and even select vinyl wrapped finishes. Spray down suspension and brake parts to reduce buildup and corrosion with every wheel cleaning. Clean rubber tyre sidewalls to ensure tire shine dressings last longer and look better along the way. Simply spray Signature Wheel Cleaner on any dirty wheel, then scrub with your favourite wheel brush and soap to remove any traces of dirt, grime, and brake dust. Choose Signature Wheel Cleaner for powerful decontamination action with a clean gentle finish.
Citrus Cleaning Power
Chemical Guys blended Signature Series Wheel Cleaner with natural citrus extracts for powerful cleaning on dirt, grime, and brake dust. The natural citrus formula is safe for painted, polished, powder coated, and wrapped wheel finishes on any vehicle. Clean away road grime, dirt, mud, brake dust, oil, and grease with Signature Series Wheel Cleaner. Spray the cleaner directly onto alloy wheels, plastic wheel covers, brake parts, suspension parts, rubber tires, plastic fender liners, or undercarriage parts to break down caustic grime and filth. Brake dust contains corrosive iron and carbon deposits that can destroy wheels if left unchecked. Our Signature Wheel Cleaner helps remove this contamination before it causes permanent corrosion and damage to finished wheels and brake parts. Choose Signature Wheel Cleaner for standard cleanings on any wheel, rim, or tyre.
Powerful Cleaner For Any Job
Some wheel and brake systems kick out a lot of brake dust, some systems put out very little. Some wheels get very filthy after just one drive, others may take weeks to show any sign of filth or grime. Signature Series Wheel Cleaner comes full strength and can be diluted to suit any cleaning or detailing need. Use Signature Series Wheel Cleaner at full strength to remove heavily saturated brake dust and contamination, road grime, grease, and dirt. For wheels that are not so dirty or filthy, try diluting Signature Series Wheel Cleaner up to 8:1 for the perfect amount of cleaning muscle for any job. Clean OEM factory paint, polished chrome, or clear coat wheel finishes with full strength Signature Wheel Cleaner. Dilute the cleaner to clean sensitive polished aluminium, billet, or custom painted or wrapped wheel finishes without any fear of damaging the surface. Custom tailor Chemical Guys Signature Wheel Cleaner for the perfect cleaning muscle on any job
Dilution Ratio:
Ready to use. Can be diluted up to 8:1 for less dirty or more sensitive wheel finishes.
Payment & Security
Payment methods
Your payment information is processed securely. We do not store credit card details nor have access to your credit card information.
Klarna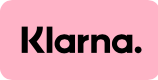 Shop Now, Pay Later. Details available here