Chemical Guys Ultimate Leather Kit
£99.99 GBP £119.44
Unavailable
Couldn't load pickup availability
Flexible Credit is Available

From Buy Now, Pay Later to our Monthly Payment Plans, we have a range of credit options available.
If purchased before 2pm then the item will be sent the same day.

For Delivery Prices either visit the Delivery Page or add items to Cart & add your address details on the Checkout Page.
Chemical Guys Ultimate Leather Kit inc Cloths - 7 Items
Chemical Guys Leather Products put together into a convenient kit for you. First clean your leather with the spray then add some conditioner to nourish the leather and finally protect it for up to 16 months with the serum. Plus with this Ultimate Leather Kit you also get the Quick Detailer in 16oz size. Buy this Chemical Guys Ultimate Leather Kit and save yourself a bit of money in the process! PLUS Add a Gyeon Leather Brush if Required!
This Ultimate Leather Kit includes the following 7 products:-
1 x Chemical Guys Leather Cleaner Colourless & Odourless Super Cleaner 16oz - SPI_208_16
Gently cleans without harming leather
pH-balanced formula won't stain leather or change the texture
Preserves the leather's strength, durability, and appearance
Penetrates the pores of leather to lift and suspend dirt and oils
Leaves no crusty residues and will not deteriorate stitching
Available in 4 ounce, 64 ounce (1/2 gallon), and 1 gallon sizes
1 x Chemical Guys Leather Conditioner 16oz - SPI_401_16
Leather Conditioner conditions and restores leather surfaces
Great for seats, door panels, and dashboards
Finishes dry to the touch with no greasy or oily look or feel
Blended with Vitamin E and Aloe to moisturise and nourish leather
Works on natural leather, durable sealed leather, and synthetic vinyl leather surfaces
Also useful on leather furniture, upholstery, apparel, and accessories
1 x Chemical Guys Leather Quick Detailer 16oz - SPI21616
Ideal for new leather
Provides a matte, no shine finish
Cleans and nourishes leather
Removes dirt, dust, and fingerprints
Finishes with a non-greasy and dry-to-the-touch feel
Blended with vitamin E and aloe to nourish and restore leather
Advanced UV blockers help protect leather from harsh sunlight
Prevents cracking and fading
Perfect for natural leather, vinyl, pleather, and durable sealed leather pieces
Works on all leather colours in the car, home, office, and beyond
Easy-to-use sprayable formula works anywhere, any time
1 x Chemical Guys Leather Protectant Dry-to-the-Touch Serum 16oz - SPI_111_16
Protects leather against UV sunlight, fading, cracking, and staining for up to 16 months
Restores a stock new matte leather sheen, no greasy oily shine
Durable coating formula penetrates deep into the pores of leather
Keep leather seats, door panels, dashboards, and centre consoles looking fresh and new
Works on natural leather, modern sealed leather, and synthetic vinyl leather
Perfect for automobile upholstery, furniture, apparel, accessories, and more
1

x Chemical Guys Workhorse Microfibre Towels

TAN

16" x 16"

Pack of 3

- MIC35403
Large 16'' x 16'' for std vehicles
Quickly removes water, detail sprays, wax, sealant, glaze, and more
Made with ultra soft 70/30 microfibre
Premium soft scratch less microfibre towel
Perfect for drying, cleaning, wiping, and buffing exterior paint and body panels
Lifts and traps dirt and debris for a scratch-free shine
1

x Chemical Guys Workhorse Premium Grade Microfibre Applicator Pads

TAN

Pack of 2

- MIC28402
Use This Applicator To:
Save product and reduce waste with perfect results
Drastically reduce risk of scratching surfaces
Effortless spread sealant or wax
Apply the perfect amount of dressing in a flash
Spread an even, thin coat of product
1

x Chemical Guys Workhorse Happy Ending Super Plush Microfibre Towels

BLUE

Pack of 3

- MIC35003
Blue interior detailing towel cleans and dusts without scratching sensitive parts
Bright blue colour shows any dirt so detailers know when to flip to a clean side
Softest touch microfibre towel for the most sensitive automotive surfaces
Edgeless design eliminates surface scratches caused by hard edges
Seamless construction for seamless perfection
Ultra-delicate towel for ultra-delicate finishes
16″ x 16″ for ideal handling and control while detailing
100% machine washable
Colour coded to eliminate cross-contamination and damage caused by improper detailing
1 x Gyeon Leather Brush
For more in depth Product descriptions please visit the Individual Chemical Guys Product Pages:-
Leather Cleaner,
Leather Conditioner,
Leather Quick Detailer,
Leather Protectant.
Workhorse Towels
Workhorse Applicators
Happy Ending Plush Towels
Payment & Security
Payment methods
Your payment information is processed securely. We do not store credit card details nor have access to your credit card information.
Klarna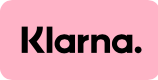 Shop Now, Pay Later. Details available here