Chemical Guys Fresh Cut Grass Air Freshener & Odour Eliminator 16oz
£9.99 GBP £13.99
Unavailable
Couldn't load pickup availability
Flexible Credit is Available

From Buy Now, Pay Later to our Monthly Payment Plans, we have a range of credit options available.
If purchased before 2pm then the item will be sent the same day.

For Delivery Prices either visit the Delivery Page or add items to Cart & add your address details on the Checkout Page.
Fresh Cut Grass Air Freshener & Odour Eliminator
Why Buy This Product?
Relive your childhood summers with just one spray
Bring the organic aroma of fresh cut grass to your manufactured and plastic interior
Get the fresh cut grass scent without ever touching a lawn mower
Enjoy the scent of summer all year long
Get natural, fresh scent without ever breaking a sweat
Available in 4 ounce size
About This Product
Is it possible to distill an entire season in a bottle? Well, Chemical Guys has done it with the all-new Fresh Cut Grass Air Freshener and Odour Eliminator! Squeeze the trigger, sit back, feel the soft grass sprout from under you, and take in the scent of carefree childhood summers. This grassy outdoors aroma brings back memories of those long sunny days lounging on a recently cut lawn with friends, playing sports on that newly trimmed and marked turf, or waking up late on a lazy summer morning to the beating sound of a lawnmower in the distance and the sweet smell of just mowed grass wafting in through your window. The equivalent of acres and acres of freshly mowed meadows in a bottle, this premium air freshener is sure to get your memory receptors working overtime to release all the dopamine associated with your pleasurable youth when you need it the most- without ever pulling the mower out of the shed. Escape to a warm summer's day any month of the year with Chemical Guys Fresh Cut Grass Air Freshener and Odour Eliminator!
Memories in a Bottle
Our summers aren't like they used to be. Now, our summers consist of working the same 9 to 5, dragging days in the stuffy classroom, or arduous days at that internship. No longer are the carefree days of our youth, when our biggest concerns were the girl next door, what time the pool closes, or tomorrow's ball game. Next time you're going through a rough patch, simply mist Fresh Cut Grass Air Freshener and Odour Eliminator to remind yourself of happier summer times and reinvigorate your spirit with concentrated motivation! Fresh Cut Grass isn't just an air freshener- it's also a powerful odour eliminator that targets and then destroys foul odours at their source for the freshest experience possible. With just a few sprays, this premium air freshener brings distilled youth to your home, office, workspace, or vehicle for ultimate summer inspiration, without the perspiration.
Take a Trip Back to Your Youth with Fresh Cut Grass
Who said time travel isn't possible? Sit back and take in the scent of your childhood with Fresh Cut Grass. Now, even in the dead of winter, it's possible to bring the scent of summer to all your stuffy and stinky spaces! Though it might be snowing, sleeting, or hailing, you can now enjoy summer all year long with this premium air freshener. Sit back, close your eyes, and you will almost be able to feel the summer sun warm your body from the inside out. Don't be surprised if people start asking you why you seem happier, if you met someone, or if you finally got 8 hours of sleep, and get used to telling them about the new scent you found that instantly lifts your spirits like a secret elixir. Homesick? Sick of cold weather? Nostalgic for simpler times? Embark on a trip down memory lane today with Chemical Guys Fresh Cut Grass Air Freshener and Odour Eliminator!
Who Uses Air Fresheners
Chemical Guys Air Fresheners and Odour Eliminators are used by professionals, automakers, OEM's, hotels, hospitality, management companies, homeowners, auto detailers, auto dealerships, janitorial companies, and house cleaners worldwide. Professionals understand the importance of the proper smell in its intended environment, and supplying their customers with a truly fresh scent that lasts is why they turn to Chemical Guys Professional Products.
Where It Can Be Used
Pet beds, cars, boats, hotels, restaurants, garages, work areas, hospitals outside, on carpets and upholstery, and more. Use anywhere that needs a fresh crisp scent. The possible uses are endless.
How To Use:
Unlimited household uses – pet areas, gym bags, closets, litter box areas, bathroom, garage and more! It can be diluted according to desired needs, but is not necessary.
1. Lightly mist product in desired area.
2. Enjoy this fresh new scent.
Caution – manufactured for professionals. Keep out of reach of children. If first aid is required while using this product see the product label for further instructions and contact a physician immediately.
Specifications
Part Number
AIR24316
UPC
842850103230
Size
16 ounces
Scent
Fresh Grass
Top
Sprayer Top
Payment & Security
Payment methods
Your payment information is processed securely. We do not store credit card details nor have access to your credit card information.
Klarna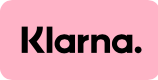 Shop Now, Pay Later. Details available here