Chemical Guys Honeydew Snowfoam - 1 Gallon
Couldn't load pickup availability
Flexible Credit is Available

From Buy Now, Pay Later to our Monthly Payment Plans, we have a range of credit options available.
If purchased before 2pm then the item will be sent the same day.

For Delivery Prices either visit the Delivery Page or add items to Cart & add your address details on the Checkout Page.
Chemical Guys Honeydew Snow Foam Auto Wash Cleanser
Why Buy This Product?
Superior surface cleanser
Advanced foaming technology, High Suds
Perfect for touch less, two bucket, or foam cannon wash
Ideal for maintenance wash
Rinses clean with no residue
Safe for wax and sealant
Removes grime, build up and dirt
How To Use:
Use Honeydew Snow Foam Auto Wash in a 2-bucket wash method
Add 1 oz. of Honeydew to 5 gallon soap bucket
Wash car from top to bottom with premium chenille microfibre mitt
Rinse mitt in clean water bucket before returning to soap bucket
Use a third bucket for wheels and tires
Use Honeydew Snow Foam Auto Wash with a foam cannon / gun
Fill foam solution bottle with warm water
Add 2 oz. of Honeydew to foam solution bottle
Fine tune air/solution ratio to produce desired amount of foam
For thicker foam, add more Honeydew Snow Foam Auto Wash
Important Notes:
Always start by washing the tires and wheels first.
Do not use the same wash water on your car's paint as you do on your tires and wheels.
Always wash vehicle when surface is cool.
How It Works
Clean your car with amazing snow foam! Honeydew Snow Foam is the first auto shampoo specifically designed to create copious amounts of cleaning suds in a foam cannon or foam gun. Use our Snow Foam for a touch less wash on your garage queen show car, or as part of your two-bucket wash on your winter warrior covered in salt, mud, and muck. Traditional wash methods push dirt around on painted surfaces, inducing scratches and marring marks that rob your car of shine. Using our Snow Foam in a foam gun or foam cannon during your car wash drastically reduces the chances of scratching your car as you wash, and adds tons of fun to the process!
The new Honeydew Snow Foam is thicker, slicker, and more gentle than ever before. Powerful hyper surfactants cut through dirt and grime, lift them from sensitive automotive paintwork with billions of scrubbing bubbles, then safely lubricate and guide them off the paint for a scratch-free wash. The pH-neutral formula is gentle on wax coatings, and safe to use in direct sunlight for a spot-free wash. Turn every Sunday morning car wash into a foam party with Chemical Guys Snow Foam. Honeydew Snow Foam is gentle and surface safe so it can clean any area of your vehicle from wheels to paintwork. The pH-balanced formula even allows you to wash your car or truck in direct sunlight. Honeydew Snow Foam rinses clean every time with no residue for a clean surface that will grab attention. The high level of foam produced by this Snow Foam makes this high-tech detailing shampoo perfect for foam cannons and foam guns.
What's Different About the New Formulation?
Newly-formulated hyper-surfactant
Releases dirt from surfaces better than ever
New formula delivers 25% greater surface suds
New foaming agents produce thicker suds, even at lower pressure washer PSI
Redeveloped to aid in the release of salt and abrasives that can usually be found in vehicles during winter time
Chemistry Behind The Product
The secret to The secret to Honeydew Snow Foam's high performance detailing capabilities is in the chemistry. Chemical Guys believes in utilising the most advanced technology to give professionals and enthusiasts the best detailing experience possible. Improper washing and drying causes scratches and swirl marks that dull paintwork. In order to take this Snow Foam to the next level, our chemists developed premium super polymers and hyper surfactants that release dirt, dust, and debris allowing them to simply be rinsed away for a scratch-free wash.
Safe For Wax And Sealant
Maintaining your vehicle's protective wax or sealant layer is important: wax and sealant protect your car from UV rays, contamination, and water spots. Honeydew Snow Foam maintains your protective wax or sealant layer. The unique washing formula washes away dirt, grime, and filth, and will not strip your protective layer. Honeydew Snow Foam washes all exterior surfaces with precision. Simply mix 1 ounce of Honeydew Snow Foam to 5 gallons of water to create a superior surface cleanser with a generous amount of wash suds. The advanced super polymers glide over your current wax or sealant layer ensuring that your car, truck, motorcycle, or RV stays protected against the elements. Honeydew Snow Foam will show you the true definition of clean.
Specifications
Part Number
CWS_110
UPC
Size
1 Gallon
Top
Security Cap
Dilution
1 ounce to 4-5 gallons of water
Scent
Honeydew
Colour
Green
Gloss Enhancer
Yes
Wax
No
Foam
Super High
Wax/Sealant safe
Yes
Works in foam gun
Yes
Slickness level
High
pH balanced
Yes
Safe for light colour cars
Yes
Safe for dark colour cars
Yes
Payment & Security
Payment methods
Your payment information is processed securely. We do not store credit card details nor have access to your credit card information.
Klarna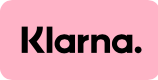 Shop Now, Pay Later. Details available here