Chemical Guys JetSeal® Sealant and Paint Protectant
£29.99 GBP £39.99
Unavailable
Couldn't load pickup availability
Flexible Credit is Available

From Buy Now, Pay Later to our Monthly Payment Plans, we have a range of credit options available.
If purchased before 2pm then the item will be sent the same day.

For Delivery Prices either visit the Delivery Page or add items to Cart & add your address details on the Checkout Page.
JetSeal® Sealant and Paint Protectant
Why Buy This Product?
Durable protection against the harshest elements
Synthetic wax formula lasts longer for better protection and shine
Helps repel harsh UV solar rays, pollution, water spots, bug and bird residues, and road grime
Enhances high gloss shine on every paint colour
Protects and enhances glossy paint finishes, glass, clear optical plastics, polished metals, carbon fibre, and more
Easy to use by hand or machine application
Spread with any premium foam or microfibre applicator pad, or soft finishing pad and dual action polisher
Lasts up to 12 months with just one application
Easy to use formula: spread on, then buff off
How To Use JetSeal:
By Hand:
Squeeze 1 - 3 lines of JetSeal onto a premium foam or microfibre applicator pad and spread over painted panels, glass, polished metals, and clear plastics in a thin, even coat.
JetSeal will bond with clean paint surfaces within 15 minutes.
Buff off residue with a premium soft microfibre towel.
Once removed, allow 20 minutes cure time and apply a second layer to ensure even coverage.
By Machine:
Only spread glaze, wax, and sealants like JetSeal with a Dual Action polisher and soft foam finishing pad.
Place 4 - 6 dots of JetSeal over foam pad, then spread evenly over paintwork, glass, polished metals, and clear plastics between speed settings 1 and 3.
Allow 15 minutes for product to cure, then buff clean with a mf towel.
How It Works
JetSeal is a durable paint sealant that protects against the harshest elements. Chemical Guys developed JetSeal for the aerospace industry, which demanded strong protection for jet airplanes flying in extreme hot and cold temperatures. The revolutionary nano-polymers in JetSeal bond directly to the fine pores inside paintwork for a durable bond. A coat of JetSeal helps repel pollution and contamination, enhance a brilliant shine, and preserve a smooth finish. The new extra-durable JetSeal formula protects cars for up to one full year with just one application. The full synthetic formula enhances a brilliant glassy shine that enthusiasts and detailers love for every vehicle colour. Traditional natural carnauba waxes are loved for their warm shine and protection capabilities, but they only last a couple months at a time. Extreme weather and temperatures rapidly break down natural waxes, and leave cars unprotected against the elements that dull shine. JetSeal is a manmade synthetic wax that takes paint protection to the next level. JetSeal bonds directly to the surface, creating a strong shield against water spots, contamination, road grime, and UV sunlight. Innovative UV protection technology helps reject harmful solar rays and protect paintwork against fading and discolouration. JetSeal is perfect for any exterior paintwork, glass, clear optical plastics, polished metals, carbon fibre, and any other glossy or clear material. Choose the 21st century standard of durable protection with the brilliant shine of Chemical Guys JetSeal.
Science Behind The Shine
Chemical Guys spent years of extensive research and development in the aerospace sector to take protective sealant coatings to new heights. JetSeal uses cross-linking acrylic polymer technology combined with the latest in aerospace nano science to block out contaminants at the molecular level. Under a microscope, glossy paintwork is porous and full of uneven ridges, peaks, and valleys. When a vehicle is outside and exposed to the elements, pollution, industrial fallout, and natural contamination get stuck in these microscopic pores and ridges. Over time, these contaminants stain, damage, and oxidise paintwork and glossy surfaces, turning them dull and compromising their integrity. The detailing clay bar removes these contaminants gently, but coating the surface to "fill in" the peaks and valleys leaves no place for contamination to stick to in the first place. Carnauba wax has filled this role for over 100 years, but modern synthetic sealants fill in the spaces at a much finer level for a stronger and longer-lasting physical bond. The protection polymers in JetSeal use microscopic particle sizes for a strong physical bond to paint and other glossy surfaces. Once JetSeal is on the surface, nothing else can stick to it, so contaminants simply slide off or wash away easily. JetSeal is also blended with sun blocking agents to repel harmful UV rays that fade and damage paint and other sensitive materials. Protect, maintain, and enhance any vehicle with the durable protection of JetSeal.
Specifications
Part Number
WAC_118_16
UPC
816276010151
Size
16 ounces
Top
Flip cap
Form
Liquid
UV block
Yes
Carnauba
No
Sealant
Yes
Hand application
Yes
Machine application
Yes
Safe for clear coat
Yes
Safe for light colour cars
Yes
Safe for dark colour cars
Yes
Payment & Security
Payment methods
Your payment information is processed securely. We do not store credit card details nor have access to your credit card information.
Klarna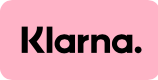 Shop Now, Pay Later. Details available here