Chemical Guys Little Red Rocket Wheel & Rim Detailing Brush
Couldn't load pickup availability
Flexible Credit is Available

From Buy Now, Pay Later to our Monthly Payment Plans, we have a range of credit options available.
If purchased before 2pm then the item will be sent the same day.

For Delivery Prices either visit the Delivery Page or add items to Cart & add your address details on the Checkout Page.
Little Red Rocket Wheel & Rim Detailing Brush
WHY BUY THIS PRODUCT?
5.5" of soft and scratch-less bristles
Flexible spine allows you to bend the brush to any angle
Cleans dirt you didn't even know was there
Works great on wheels, rims, grilles, vents, brakes, exhausts, and other narrow spaces
Rubber tip reduces the chances of scratching your wheels
Clean deep in the barrel, brake calipers, inner wheel rims, behind spokes, and exhaust pipes
Rubber knuckle guard protects your hand from accidental cuts and bruises
ABOUT THIS BRUSH
Blast off to a new a level of clean with the all new Chemical Guys Little Red Rocket Brush! This innovative design allows you to clean even the smallest and hardest to reach areas with a simple bending of the brush. The rubber wrapped metal spine allows this petite brush to twist and contort to any shape and angle if needed, without scratching the sensitive finish. Use all 5.5" of the soft bristled brush to effortlessly scrub around brake calipers, inner wheel rims, and behind wheel spokes of even the smallest diameter wheels. Don't need the angle? Simply keep the spine straight and use as a regular wheel brush for maximum penetrating action in the tightest crevices. No two wheels are the same, but now there's a single brush to clean them all with the Chemical Guys Little Red Rocket Brush!
HARD TO REACH? NOT ANYMORE!
This innovative brush features a unique flexible spine that allows you to clean even the toughest and most inconvenient areas quickly and easily. Bend the brush to a 90 degree angle to clean the back of your wheels and say sayonara to even the most hidden and caked-on dirt. The Little Red Rocket Brush is so thorough that it will clean dirt that you didn't even know was there! Simply bend the brush, insert into your wheel, and watch filthy brown water stream down from seemingly clean wheels. Even though you can't see it, when left untreated, hidden brake dust and debris can damage your wheel from the inside out. A detailing brush that can bend to whatever shape you need, the Little Red Rocket Brush effortlessly scrubs around brake calipers, inner wheel rims, and behind wheel spokes for ultimate detailing versatility. The sturdy construction of the twisted metal spine means that once the brush is bent to the desired angle, it won't bend back until you want it to. There's nothing more frustrating and having an "adjustable" product that just won't stay put, so we developed the Little Red Rocket with quality materials so it will do what you want, when you want.
ENGINEERED FOR GENTLENESS
Your wheels have it hard enough as it is, so don't add to the abuse by using harsh and ill-designed detailing tools. The Chemical Guys Little Red Rocket Brush cleans even the most sensitive wheels without scratching or damaging the finish. The rubber tip ensures that when inserting the brush inside the innermost crevices of even the deepest dish wheels, your wheels will always be protected from any abrasive contact. Like a true rocket, the tapered nose of this brush allows it to penetrate into deep crevices effortlessly. The rubber wrapped spine allows you to reach deep inside the barrel without ever having metal to metal contact in order to minimise the chance of scratching your wheels. The soft bristles of the brush are sensitive enough for any painted or polished metal wheel, yet durable and destined to become a long term staple in your car care arsenal. Detailing doesn't stop when your car is clean, it continues until every tool is picked up, cleaned, and put back in its proper spot. The red colour of the bristles not only allows you to see the dirt you pick up off your wheels, it also makes cleaning the brush easier so you can see when all the filth is washed out. The drilled hole in the handle allows the brush be hung to dry and for easy storage next the rest of your Chemical Guys tools!
How To Use:
First rinse away loose contamination and spray the face and barrel down with your favourite Chemical Guys wheel cleaner.
Bend the Little Red Rocket Brush to desired angle, or keep straight to penetrate deep into the barrel.
Insert between spokes to clean all areas of your wheels.
Enjoy truly clean wheels, both inside and out!
Payment & Security
Payment methods
Your payment information is processed securely. We do not store credit card details nor have access to your credit card information.
Klarna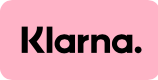 Shop Now, Pay Later. Details available here