Chemical Guys Morning Wood Sophisticated Sandalwood Scent Premium Air Freshener & Odour Eliminator 4oz
£4.99 GBP £6.99
Unavailable
Couldn't load pickup availability
Flexible Credit is Available

From Buy Now, Pay Later to our Monthly Payment Plans, we have a range of credit options available.
If purchased before 2pm then the item will be sent the same day.

For Delivery Prices either visit the Delivery Page or add items to Cart & add your address details on the Checkout Page.
Morning Wood Sophisticated Sandalwood Scent Premium Air Freshener & Odour Eliminator
Why Buy This Product?
The subtle scent of refinement and masculinity
Notes of sandalwood, cedar, pine, and redwood
Hints of spice and musk deepen complexity and sophistication
Freshens air and destroys odours at their source
Prevents new odours from occurring over time
Use in any car, home, office, or other shared space
Ready to use formula
Can be diluted, but why would you want to?
How It Works
Wake up with the gentlemanly musk of Chemical Guys Morning Wood Scent. Who knew you could bottle the scent of hard wood? Makers of fine perfumes, colognes, and oil-based diffuser scents have turned to woody fragrances to inspire a feeling of sophistication, refinement, and masculinity, and now you can enjoy the same refined body fragrances while traveling in the automobile. Chemical Guys Morning Wood Scent captures the woody and earthy essence of Sandalwood, Cedar, Pine, and Redwood. It's the scent for a lumberjack at a white tie dinner party. Chemical Guys scents are not just air fresheners, they use refined enzymes to eliminate odours completely, then help prevent new odours from popping up over time. Stale odours and old food smells fouling up the car? Mist some Morning Wood Scent to destroy odour-causing maladies at their source and keep the air smelling clean and fresh. Freshen the air inside any coupe, sedan, SUV, or any other enclosed space that needs a touch of class. Do the spaces in the car, home, or office need some freshening up? Release the stiff tension of bad odours and smelly air with Chemical Guys Morning Wood Scent.
What Does It Smell Like?
Chemical Guys is renowned for fun fragrances and powerful odour eliminators, and now we're adding a touch of class to the lineup with Morning Wood Scent. Hardwood scents have long been used by the most affluent and well-to-do in society, who prefer scenting any room or body with this fragrance over synthetic fruity perfumes. These perfume makers seek out earthy musk scents that capture the power, virility, and subtlety of nature, then distill them into their expensive products for sophisticated palettes. We looked to their example, then came up with our own Morning Wood Scent Air Freshener & Odour Eliminator. The scents of sandalwood, cedar, and redwood bring nature into any enclosed space, while refined musk suggests the raw power, prowess, and grace of wild forest creatures. Top notes of spices and herbs soften the scent and round off the entire ensemble into a cohesive and sophisticated fragrance worthy of any fine automobile, home, office, or any other shared den or space. Mist some Chemical Guys Morning Wood scent into any room and embrace your wildness, sophistication, and power all at once.
Natural Enzymatic Odour Eliminator
Chemical Guys engineered Morning Wood Air Freshener with active odour eliminators and neutralisers to rapidly subdue undesirable smells right at the source. Morning Wood Air Freshener & Odour Eliminator pleases the senses with the sophisticated scents of hardwoods, musk, and spices. Morning Wood Air Freshener & Odour Eliminator is enriched with musky overtones, delivering a masculine scent that lasts weeks, not days. One spray is all you need for a full size vehicle. Embrace your inner gentleman and show your refined palate with Chemical Guys Morning Wood Air Freshener & Odour Eliminator.
Who Uses Air Fresheners
Chemical Guys Air Fresheners and Odour Eliminators are used by professionals, automakers, OEM's, hotels, hospitality, management companies, homeowners, auto detailers, auto dealerships, janitorial companies, and house cleaners worldwide. Professionals understand the importance of the proper smell in its intended environment, and supplying their customers with a truly fresh scent that lasts is why they turn to Chemical Guys Professional Products.
Where It Can Be Used
Pet beds, cars, boats, hotels, restaurants, garages, work areas, hospitals outside, on carpets and upholstery, and more. Use anywhere that needs a fresh crisp scent. The possible uses are endless.
How To Use:
Unlimited household uses - pet areas, gym bags, closets, litter box areas, bathroom, garage and more! It can be diluted according to desired needs, but is not necessary.
1. Lightly mist product in desired area.
2. Enjoy this fresh new scent.
Caution - manufactured for professionals. Keep out of reach of children. If first aid is required while using this product see the product label for further instructions and contact a physician immediately.
Specifications
Part Number
AIR23004
UPC
811339029743
Size
4 ounces
Scent
Sandalwood
Top
Mister Top
Payment & Security
Payment methods
Your payment information is processed securely. We do not store credit card details nor have access to your credit card information.
Klarna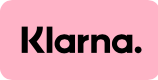 Shop Now, Pay Later. Details available here