Chemical Guys On Tap Beer Scented Premium Air Freshener & Odour Eliminator 4oz
£2.99 GBP £6.99
Unavailable
Couldn't load pickup availability
Flexible Credit is Available

From Buy Now, Pay Later to our Monthly Payment Plans, we have a range of credit options available.
If purchased before 2pm then the item will be sent the same day.

For Delivery Prices either visit the Delivery Page or add items to Cart & add your address details on the Checkout Page.
On Tap Beer Scented Premium Air Freshener & Odour Eliminator
Why Buy This Product?
Instantly makes mouths water with delectable beer scent
Recalls your most unforgettable memories
The sweet and tantalising scent of premium beer hops in seconds
Safely indulge in beer scent anywhere
Delicious scent of brewed wheat and honey
Eliminates old, stale, and foul odours at their source
About This Product
It's five o'clock somewhere, so enjoy the scent of nice cold one with the all-new Chemical Guys On Tap Premium Beer Scented Air Freshener and Odour Eliminator! Even if you can't enjoy your favourite brew all hours of the day, now you can safely indulge on the irresistible aroma of brewed wheat, honey, and citrus no matter where you are. With this beer scented air freshener, fun is always on tap at work, at home, or even in the car. Just one whiff of the premium hops contained within this bottle will make mouths water, nerves relax, and moods brighten. Instantly destroying foul odours, this air freshener sets the mood of a relaxing vacation in the Bahamas, a riotous night out on the town with your best buds, or relaxing with a cold one after work. We brought the delectable scent of brewed perfection, now it's time for you to create the unforgettable memories to accompany it. Mist a couple of sprays of Chemical Guys On Tap Beer Scent and let the fun times ensue!
The Scent of Good Times
"Hold my beer" you say as grab this bottle and mist a couple of spritzes of Chemical Guys On Tap Beer Scent into your stinky space… but unlike most stories that start with that ominous saying, this one doesn't end badly. Instead of ending up in a cast or casket, you infuse your smelly spaces with the delicious citrus hops, setting the mood for unforgettably good times. Mist it at home to relax on a lazy Saturday, at work to lighten everyone's mood, or even in the car to unwind after a long day at work. On Tap Beer Scent won't just infuse your stinky spaces with the tantalising aroma of your favourite pilsner, it will also eliminate odours on contact, ensuring that you get the most pure and pleasurable brewed experience possible!
Enjoy Delicious Beer Scent Anywhere and Everywhere!
Everyone loves unwinding with an ice cold one, but it's not always possible. There are just some places where cracking open a nice cold brew simply isn't appropriate: at work, at school, in the car… but often, those are the places where you need it the most. When the stress of the day comes down on you and just need to unwind, reach for Chemical Guys On Tap Beer Scent to take the pressure off, relax, and restore your sanity. Who knows just what this malty aroma will conjure up? It could be the memories of you on vacation, laying on the beach, the sun warming your skin while your favourite pilsner cools you from the inside out. Or, it could that crazy night on the town with your college buds when you guys grabbed life by the horns and lived life to the fullest. Or what about that wild night in Vegas for your 21st? Or the crazy last summer? Everyone's memories are different, but one thing's for sure: just one spray will instantly get you reminiscing about all the good ol' times and put a smile on your face! Next time you're craving an ice cold one, reach for Chemical Guys On Tap Beer Scented Air Freshener and Odour Eliminator to enjoy the delicious scent of brewed wheat, honey, and citrus anywhere and anytime!
Who Uses Air Fresheners
Chemical Guys Air Fresheners and Odour Eliminators are used by professionals, automakers, OEM's, hotels, hospitality, management companies, homeowners, auto detailers, auto dealerships, janitorial companies, and house cleaners worldwide. Professionals understand the importance of the proper smell in its intended environment, and supplying their customers with a truly fresh scent that lasts is why they turn to Chemical Guys Professional Products.
Where It Can Be Used
Pet beds, cars, boats, hotels, restaurants, garages, work areas, hospitals outside, on carpets and upholstery, and more. Use anywhere that needs a fresh crisp scent. The possible uses are endless.
How To Use:
Unlimited household uses - pet areas, gym bags, closets, litter box areas, bathroom, garage and more! It can be diluted according to desired needs, but is not necessary.
1. Lightly mist product in desired area.
2. Enjoy this fresh new scent.
Caution - manufactured for professionals. Keep out of reach of children. If first aid is required while using this product see the product label for further instructions and contact a physician immediately.
Specifications
Part Number
AIR24504
UPC
842850103667
Size
4 ounces
Scent
Beer
Top
Sprayer Top
Payment & Security
Payment methods
Your payment information is processed securely. We do not store credit card details nor have access to your credit card information.
Klarna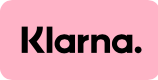 Shop Now, Pay Later. Details available here