Chemical Guys Rico's Horchata Scent Air Freshener & Odour Eliminator 4oz
£4.99 GBP £6.99
Unavailable
Couldn't load pickup availability
Flexible Credit is Available

From Buy Now, Pay Later to our Monthly Payment Plans, we have a range of credit options available.
If purchased before 2pm then the item will be sent the same day.

For Delivery Prices either visit the Delivery Page or add items to Cart & add your address details on the Checkout Page.
Rico's Horchata Scent Air Freshener & Odour Eliminator
Why Buy This Product?
What does it smell like? Combination of soft vanilla, almond, with a zing of cinnamon
Turn everyday into a fiesta
Instantly cool and refresh your interior
Delicious vanilla scent satisfies sugar cravings
Your favourite drink on demand
Eliminates old, stale, and foul odours at their source
About This Product
Make every day a fiesta with the all-new Chemical Guys Horchata Air Freshener and Odour Eliminator! Life can always be a celebration with the fresh and amazing smell of Horchata! Now, it doesn't have to be Taco Tuesday to enjoy the sweet scent of your favourite Latin drink. The soft almond and vanilla undertones of this premium air freshener will chill and refresh your stinky spaces while an invigorating zing of cinnamon and celebration! With just one spray, you can almost hear the mariachi band, feel the piñata bat in your hand, and taste the jalapeño slowly searing your tongue. Turn any old day into a fiesta and celebrate life with the deliciously sweet and sugary scent of Chemical Guys Horchata Air Freshener and Odour Eliminator!
Cool your Mouth and your Ride
Real burritos aren't made for the weak... you ain't eating right if you ain't sweating! Quality Latin food puts a little perspiration on your forehead, cleanses your sinuses, and makes your mouth tingle with that delicious burning sensation. When your mouth is on fire after a trip to your favourite Mexican joint or after trying abuelo's secret salsa, the only thing to quench your scorched mouth is a glass of ice-cold Horchata. The sweet vanilla and almond beverage instantly extinguishes that 3 alarm fire burning in your mouth. Now, with the Chemical Guys Horchata Air Freshener, you can get that same refreshing power for your home, office, and most importantly, your car! Your car's cabin doesn't have it easy. It sits outside all day baking in the hot sun, all closed up like a greenhouse while the interior plastics and fabrics bake to stinky disgustingness. Next time you have to leave your car in the sun, mist Horchata Air Freshener to instantly cool and freshen your interior. The delicious mix of almond, cinnamon, and vanilla scents will come together to leave your cabin a refreshing oasis instead of a stuffy and stinky sauna.
Say Goodbye to Foul Odours
That taco you enjoyed in your car yesterday was bomb, but the smell still lingers in your cabin and you've got a hot date tonight. You want to get rid of those old food odours, but how? Cheap air fresheners mask bad odours, mixing old and new scents to create hybrid Frankenstein scents that smell strange and confuse the nose. Horchata Air Freshener not only smells great, it also seeks and destroys old lingering odours to cleanse the air, creating a free and clear space primed and ready for the installation of the soothing scent of vanilla, almond, and cinnamon. When your interior suffers from foul odours you just can't shake, reach for Chemical Guys Horchata Air Freshener to create a whole new atmosphere and totally renew the space with sweet cinnamon scent!
Who Uses Air Fresheners
Chemical Guys Air Fresheners and Odour Eliminators are used by professionals, automakers, OEM's, hotels, hospitality, management companies, homeowners, auto detailers, auto dealerships, janitorial companies, and house cleaners worldwide. Professionals understand the importance of the proper smell in its intended environment, and supplying their customers with a truly fresh scent that lasts is why they turn to Chemical Guys Professional Products.
Where It Can Be Used
Pet beds, cars, boats, hotels, restaurants, garages, work areas, hospitals outside, on carpets and upholstery, and more. Use anywhere that needs a fresh crisp scent. The possible uses are endless.
How To Use:
Unlimited household uses – pet areas, gym bags, closets, litter box areas, bathroom, garage and more! It can be diluted according to desired needs, but is not necessary.
1. Lightly mist product in desired area.
2. Enjoy this fresh new scent.
Caution – manufactured for professionals. Keep out of reach of children. If first aid is required while using this product see the product label for further instructions and contact a physician immediately.
Specifications
Part Number
AIR24004
UPC
842850101663
Size
4 ounces
Scent
Horchata
Top
Sprayer Top
Payment & Security
Payment methods
Your payment information is processed securely. We do not store credit card details nor have access to your credit card information.
Klarna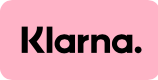 Shop Now, Pay Later. Details available here