Chemical Guys Signature Series Glass Cleaner
£10.99 GBP £13.99
Unavailable
Couldn't load pickup availability
Flexible Credit is Available

From Buy Now, Pay Later to our Monthly Payment Plans, we have a range of credit options available.
If purchased before 2pm then the item will be sent the same day.

For Delivery Prices either visit the Delivery Page or add items to Cart & add your address details on the Checkout Page.
Chemical Guys Signature Series Glass Cleaner
Why Buy This Product?
Professional strength glass cleaner for detailers and enthusiasts
Safe for window tint, glass, mirror glass, and clear plastics
Unique streak-free formula leaves no streaks, spots, or stains
Cleans interior and exterior windows, mirrors, computers, cell phones, and television screens
Non-toxic, ammonia-free, and safe for use inside the car, home, office, and beyond
For best results, use with a Glass and Window Waffle Weave Towel
How To Use:
Do not clean windows until the very end of your detailing job.
Mist Signature Series Glass Cleaner either directly over the window, or onto your microfibre towel to control overspray.
Wipe the window in straight lines to remove dirt, grime, and debris.
Flip to a dry side or switch to a secondary clean towel, and buff off any remaining streaks.
Clean the inside and outside of the glass to restore full optical clarity to the window.
How It Works
Use Chemical Guys Signature Series Glass Cleaner to finish every car wash or full detail with perfectly-clear glass. Windshields, mirrors, and side windows should be perfectly clear. There is nothing more annoying than fingerprints, smudges, or spots on glass and windows. Not only is it distracting while you drive, everybody has to point it out and tell you that you missed a spot! The professional grade Signature Series Glass Cleaner contains no noxious chemicals, no ammonia, and will not leave streaks, spots, or stains on glass or sensitive optical plastics. The versatile formula is safe for use on window tint, navigation screens, and plastic instrument gauge clusters. Signature Glass Cleaner cuts through tough grime, grease, dirt, and filth to restore perfect clarity to glass, mirrors, clear plastics, and optical grade plastics inside, and outside any automobile. Mist a few sprays of Signature Series Glass Cleaner on the window or on your microfibre towel, and simply wipe away any filth that obscures your vision. Use a second towel to buff away any remaining streaks and spots from the glass to restore pure optical clarity. Drive with confidence and gaze through your windows with the signature look of perfect clarity with Chemical Guys Signature Series Glass Cleaner.
Clear Glass Is Important For Safety
Here at Chemical Guys, we believe in maintaining our cars for safety's sake, so we know that clean windows improve visibility and help ensure a safe driving experience. Things as little as bird droppings, fingerprints, or even dust and dirt can obscure vision enough to distract the eye and potentially contribute to an accident. Our Signature Series Glass Cleaner helps improve clarity by removing dirt, bugs, and grime from automotive glass without leaving any streaks behind. Simply mist a light spray over any glass surface, wipe with a premium microfibre towel, then buff with a second dry towel to enjoy streak-free glass. The unique formula works on any glass surface, window tint film, and even on more sensitive plastics found on computer screens, LCD televisions, household windows, and even plastic windows and windscreens like Plexiglas parts. There are enough distractions while driving; take any dirt, grime, or debris out of the equation, and use Signature Series Glass Cleaner for improved clarity and safety when driving out on the road.
Signature Formula For Professional Results
What's better than fixing a mistake or cleaning up dirt? If there was never any dirt to begin with! The Signature Series is all about producing the signature Chemical Guys look. With a few sprays of Signature Series Glass Cleaner, dirt and debris simply disappear. The advanced glass cleaner decontaminates the area fast, and reduces static cling to help repel future dirt and dust. While generic window cleaners leave streaks and harm window tint, the advanced Signature Glass Cleaner formula restores streak-free clarity without staining or damaging tint films or clear plastics. If you demand nothing but perfect clarity whenever driving down the road, choose Signature Glass Cleaner whenever cleaning glass and clear plastics inside, or outside your vehicle.
Dilution Ratio
Ready to use.
Specifications
Part Number
CLD_202_16
UPC
816276018706
Size
16 ounces
Top
Black top with sprayer included
Ammonia-Free?
Yes
Streak-Free?
Yes
Window Tint Safe?
Yes
Payment & Security
Payment methods
Your payment information is processed securely. We do not store credit card details nor have access to your credit card information.
Klarna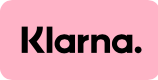 Shop Now, Pay Later. Details available here