Gyeon Q²M Cure
£15.99 GBP £18.50
Unavailable
Couldn't load pickup availability
Flexible Credit is Available

From Buy Now, Pay Later to our Monthly Payment Plans, we have a range of credit options available.
If purchased before 2pm then the item will be sent the same day.

For Delivery Prices either visit the Delivery Page or add items to Cart & add your address details on the Checkout Page.
Gyeon Q²M Cure
SUPERB MAINTENANCE PRODUCTS FOR OUTSTANDING DETAILING PERFORMANCE.
Q²M Cure has been developed as an innovative, silica-based maintenance spray for ceramic coatings. It prolongs the durability and enhances both gloss and repellency. Regular use allows to gain up to 90% of the regular durability of hydrophobic properties. Q²M Cure proves to be an excellent spray sealant, offering protection even on uncoated surfaces.
CAPACITIES: 100 ML (as part of Kits - not for retail sale) / 250 ML / 400 ML / 1000 ML
EFFECTIVE
Efficiency is one of the key features of all Gyeon products, and Q²M Cure seems most illustrative of that. One or two sprays should be enough to cover an entire panel as big as a door with protective coating. Low consumption translates into great value for the quality of our ceramic-based detailer.
PREVENTS WATER SPOTS AND STAINS
For the first couple of weeks following application, ceramic coatings exhibit a insignificant tendency to develop hard water stain deposits. The use of Q²M Cure immediately after the base coating application will help eliminate that risk entirely. The product is also amazing as a Quick Detailer, removing all potential streaks and residual water. It gives the paint a vivid shine, restoring the "just after coating" appearance.
BEST PRACTICE AND PRO-TIPS FROM YVES HEYLEN
Q²M Cure dramatically increases the gloss and slickness of the paintwork.
It also has a darkening effect, visible on every type of paint.
TIP: Dilute 1:1 with demineralised water to make wipe off easier and reduce possible streaks on dark paints.
CONSUMPTION: 30ml/car
PH TOLERANCE: 4-9
CONTACT ANGLE: >80'
SIO2 PERCENTAGE: >5%
DURABILITY: >6 weeks
DURABILITY:
★★
GLOSS:
★★★★☆
BEADING:
★★★☆
HARDNESS:
★
SELF-CLEANING:
★★★
Payment & Security
Payment methods
Your payment information is processed securely. We do not store credit card details nor have access to your credit card information.
Klarna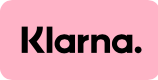 Shop Now, Pay Later. Details available here