Chemical Guys Big Blue Stiffy Heavy Duty Tire Brush - Blue
Couldn't load pickup availability
Flexible Credit is Available

From Buy Now, Pay Later to our Monthly Payment Plans, we have a range of credit options available.
If purchased before 2pm then the item will be sent the same day.

For Delivery Prices either visit the Delivery Page or add items to Cart & add your address details on the Checkout Page.
Chemical Guys Big Blue Stiffy Heavy Duty Tire Brush - Blue
Why This Is Great
The Big Blue Stiffy Heavy Duty Tire Brush is the durable stiff bristled brush you need to clean and restore those dirty, disgusting tires and filthy durable carpet so your car's gleam can extend to all areas of your ride!
Awesome Big Blue Stiffy Features:
Medium/Heavy duty scrubbing bristles
Deep cleans and restores tires effortlessly
Removes dirt, grime, tar, and more from tires
Helps new dressings last longer for a brilliant tire shine
Ergonomic, hard plastic for easy manoeuvring
For best results follow up with CG dressing and protectants
Works great on carpets and upholstery
Use it in your car, around your home, and office
Professional grade clean anyone can use
The Deepest, Stiffest Clean A Tire Could Ask For
The rubber meets the road at the tires, but so does dirt, debris, and filth! Get rid of all that disgusting grime with the Big Blue Stiffy Heavy Duty Tire Brush! The stiff synthetic bristles, durable plastic backing, and ergonomic handle on the Big Blue Stiffy all combine to form the perfect tool to eliminate dirt and grime and restore your tires back to black. Pair with Chemical Guys wheel and tire cleaners and follow up with tire dressing and protectants to give your tires a brilliant, lasting shine and durable protection. Show your tires some love with the Big Blue Stiffy Heavy Duty Tire Brush!
Give Your Tires A Signature Shine
You're meticulous when it comes to cleaning and maintaining your paint. You wash, buff, polish, and protect your car to keep it looking its best. Are you showing that same attention to detail when it comes to your tires? You wouldn't get all dressed up in your best evening attire and walk out the door with dirty, disgusting shoes. So why would you spend all that time detailing your car but not detail your tires? Give your tires the same signature Chemical Guys shine you give your car with the Big Blue Stiffy Heavy Duty Tire Brush! The Big Blue Stiffy expertly cleans away dirt and grime so your tires are left looking like new!
Use It Everywhere
The Big Blue Stiffy Heavy Duty Tire Brush doesn't just effortlessly remove dirt and debris on your tires, it works great on upholstery and sensitive carpets as well! The Big Blue Stiffy reaches deep into fibres to loosen and lift long embedded grime and stains for easy removal. The stiff bristles and durable design work perfectly to clean and restore carpets, floor mats, seats, chairs, sofas, and other hard-to-clean surfaces to give a Chemical Guys clean to your car, home, and office. Use the Big Blue Stiffy for all your daily chores and make your life shine on the road and beyond!
How To Use It
Rinse away loose contamination and spray the tire down with your favourite Chemical Guys tire cleaner or degreaser.
Use the Blue Stiffy Tire Brush to easily scrub filth from tire, around cracks, and through crevices.
Repeat if necessary on heavy grime areas.
Once contamination is suspended in the cleaner, simply rinse it away with water.
Please Note: Always try a test spot before use.
Product Info:
UPC: 842850106330
Weight: 1.3 lbs
Payment & Security
Payment methods
Your payment information is processed securely. We do not store credit card details nor have access to your credit card information.
Klarna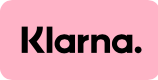 Shop Now, Pay Later. Details available here