Chemical Guys Big Mouth Max Release Foam Cannon **OFFER**
£99.99 GBP £115.98
Unavailable
Couldn't load pickup availability
Flexible Credit is Available

From Buy Now, Pay Later to our Monthly Payment Plans, we have a range of credit options available.
If purchased before 2pm then the item will be sent the same day.

For Delivery Prices either visit the Delivery Page or add items to Cart & add your address details on the Checkout Page.
Chemical Guys Big Mouth Max Release Foam Cannon
Why This Is Great
The all-new TORQ Big Mouth Max Release Foam Cannon packs a giant head, a gigantic bottle mouth, and fully adjustable foam stream to shoot epic shaving cream-like thick suds for the slickest, safest, and most fun wash ever!
Great Big Mouth Features
Generates tons of car wash suds
Lubricates surface to help keep paint scratch-free
Clinging foam helps dissolve dirt and grime
Big Blow Bezel directs foam where you want it
Easy Adjust Foam Knob gives you ultimate control over your foam
Quick Release Connect attaches in seconds
Clear canister makes dilution a cinch
Ergonomic handle makes foaming ultra comfortable
Full Flow Technology shoots wide fan or concentrated foam stream
Butter smooth operation is a pleasure to work with
Large valve sucks in tons of air for max foam
Big mouth canister opening won't tip over and reduces spillage
Huge 34oz bottle helps dilute your soap evenly and lets you foam for longer
Shoots thick suds with as little as 800 PSI and 1.4 GPM (2.0 recommended)
Big Blow Bezel
Size matters. To get big suds, we super sized every aspect of the Big Mouth for maximum foam release! At nearly 2" in diameter, this head is not only our biggest ever, it's also butter smooth and easy to grip for the easiest and most pleasant operation ever. The sheer girth of this foam cannon head is just the beginning. The all-new sculpted Big Blow Bezel shapes the air and foam exiting the nozzle, helping direct it into an ultra wide stream of the thickest, whitest, fluffiest foam you have ever seen. The big mouth of the ultra-clear 34 oz heavy-duty canister bottle makes dilution a cinch, won't tip over, and helps dilute your soap evenly, all while making cleaning easier.
Full Flow Technology
Got a huge truck or small sports car? No matter the size of your ride, use the wide fan function of Full Flow Technology to effortlessly cover huge cars, SUVs, trucks, RVs, fences, walls, and more in just one sweep, then turn the nozzle to shoot a concentrated stream of foam into those hard-to-reach areas like wheel wells, undercarriages, and more! The ultimate control doesn't stop there. The Easy Adjust Foam Knob allows you to control your foam and shoot the perfect amount of thick cleansing suds for your ride. Simply turn the knob clockwise for max foam release for those filthy off-road rides, or turn the knob the opposite way for a quick wash of that lightly dusty garage queen!
Load Blowing Foam
Tackle thick dirt and grime on your ride with the TORQ Big Mouth foam cannon suds! Douse your ride in the richest, thickest suds you have ever seen and watch as even the toughest mud loosens, then effortlessly slides down your paint. Thick foam not only loosens and encapsulates abrasive dirt and debris, it also lubricates the surface for slick scratch-free wiping of your wash mitt. The Quick Release Connect gets you foaming fast, no screwing, threading, or fiddling required!
How To Use It
Unscrew fluid tank from foam cannon unit and fill fluid tank with warm water.
Add 1-3 ounces of car wash soap, then attach fluid tank to foam cannon unit.
Rinse car with water to remove loose debris and grime.
Reattach foam cannon to pressure washer wand via the quick release nozzle.
Cover car with thick car wash foam.
Proceed with 2-bucket car wash method, then rinse and dry car.
What Else You'll Need
Pressure Washer
Microfibre Towels
2 Buckets
Wash Mitt or Sponge
Dirt Trap
After Wash
Product Info:
UPC: 842850105470
Product Features: Shoots thick suds using Pressure Washer with as little as 800 PSI and 1.4 GPM (2.0 recommended) Quick Connector 1/4"
Maximum PSI: 3,500 (Min PSI - 800) - 1.4 GPM (2.0 Recommended)
Machine Type: Pressure Washer
Weight: 1.85 lbs
Payment & Security
Payment methods
Your payment information is processed securely. We do not store credit card details nor have access to your credit card information.
Klarna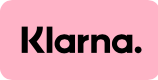 Shop Now, Pay Later. Details available here