Chemical Guys Chenille Microfibre Premium Scratch-Free Wash Mitt
Couldn't load pickup availability
Flexible Credit is Available

From Buy Now, Pay Later to our Monthly Payment Plans, we have a range of credit options available.
If purchased before 2pm then the item will be sent the same day.

For Delivery Prices either visit the Delivery Page or add items to Cart & add your address details on the Checkout Page.
Chemical Guys Chenille Microfibre Premium Scratch-Free Wash Mitt
Why Buy This Product?
Premium scratch-free car wash mitt
Extra plush, absorbent, and exceptionally soft
Lint-free and scratch-free premium 70/30 microfibre
Durable double-stitched elastic cuff
Gentle on paint, tough on dirt and grime
Deep-pile velvety cord
100% machine washable and dry-able - gentle cycle; low heat
Perfect for washing any car, truck, RV, or trailer with tons of slick soapy suds
Available in Blue, Green, and Black for colour on specific jobs
How To Use:
Washing The Car
Use two buckets whenever washing your car: fill one bucket with 5 gallons of water and 1 - 3 oz. of your favourite Chemical Guys car wash soap, and the other bucket with plain water.
Rinse your car, then wash in straight lines with the soapy wash mitt.
After cleaning a panel or two, dip the mitt in the bucket of plain water to loosen the embedded dirt and grime, then wring it out on the ground to purge the dirt from within.
Return to the soap bucket and continue to wash the whole car.
Rinse away all soap and dirt from the car, then dry with premium microfibre towels.
About This Wash Mitt
The Chemical Guys Chenille Microfibre Premium Scratch-Free Wash Mitt is extra plush and fluffy, and holds tons of suds to make any car wash a fun and safe experience. Microfibre is the best car washing material because it is extra soft, extra absorbent, and helps protect against swirls and scratches. The plush microfibre noodles of the Chenille Microfibre Wash Mitt absorb clean wash water and fresh car wash soap, and put it down on filthy paint where they're needed most. Clean off abrasive dirt, grit, and grime without scratching or swirling paint, glass, metal, or optical plastic on any vehicle. Use the two-bucket method whenever cleaning any vehicle to drastically reduce the chances of scratching with every wipe of the mitt. The giant microfibre noodles lift and trap dirt away from sensitive surfaces to protect them from scratches, and the bright green microfibre highlights dirt and debris, so any detailer knows when to rinse it clean for a scratch-free shine. The Chenille Microfibre Car Wash Mitt is made only with high quality materials. Premium 70/30 blended microfibre stays softer for longer than cheap auto parts store mitts, and a double-stitched wrist cuff fits the mitt snugly to any hand for comfortable detailing. Throw the Chenille Microfibre Wash Mitt in the washing machine with the microfibre towels to maintain a clean, soft, and fluffy feel for years of scratch-less car washing and detailing. Clean any daily driver, pristine show car, or work truck with the Chemical Guys Chenille Microfibre Premium Car Wash Mitt.
Colour Coded For Scratch-Less Cleaning
Now Chemical Guys Chenille Microfibre Car Wash Mitts come in multiple colours for coding between different vehicles, or different areas on vehicles. Choose between vibrant bright green, beautiful baby blue, or luxurious subtle black for washing any car. Keep one for his, and one for hers. Wash light dirt off the top of the car with one colour mitt, and save another mitt for cleaning heavier abrasive dirt from the bottom of the vehicle. Keep colours separated to avoid cross contamination between different car parts and different levels of grease, dirt, and grime. Cross-contamination with brake dust and low-down grit on sensitive paint surfaces can lead to intense swirl marks and scratches all over the paintwork.
Soft Microfibre Scratches Less
Chemical Guys Chenille Microfibre Car Wash Mitts are only made with premium 70/30 blended microfibre for extra-soft scratch-less cleaning and wiping on any vehicle. Every strand of the miraculous cloth has immense surface area. Every fibre acts like a piece of velcro hook and loop material; trapping and holding abrasive dirt and filth deep within the pile of the premium wash mitt. This protection action physically insulates abrasive filth from sensitive paintwork, and drastically reduces the chances of installing any swirls or scratches into sensitive vehicle paintwork finishes.
Care Instructions
Machine wash microfibre goods with Chemical Guys Microfibre Wash and HOT water.
Machine dry microfibre goods on LOW heat.
Do not use fabric softener or dryer sheets: fabric softeners clog microfibre, rendering it un-absorbent and useless.
Specifications
Part Numbers
MIC_493, MIC498, MIC497
UPC
816276014098
Size
9" x 7"
Material & Texture
Chenille Microfibre
Fastener Type
Elastic Cuff
Idea Care
Machine Wash/Machine Dry
Payment & Security
Payment methods
Your payment information is processed securely. We do not store credit card details nor have access to your credit card information.
Klarna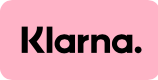 Shop Now, Pay Later. Details available here