Chemical Guys Crunchy Bacon Scented Air Freshener & Odour Eliminator 4oz
£4.99 GBP £6.99
Unavailable
Couldn't load pickup availability
Flexible Credit is Available

From Buy Now, Pay Later to our Monthly Payment Plans, we have a range of credit options available.
If purchased before 2pm then the item will be sent the same day.

For Delivery Prices either visit the Delivery Page or add items to Cart & add your address details on the Checkout Page.
Crunchy Bacon Scented Air Freshener & Odour Eliminator
Why Buy This Product?
Instantly satisfy your bacon cravings
Enjoy fresh bacon scent without the calories
Save your cheat day for another time
Get the comfort, without the food
Eliminates old, stale, and foul odours at their source
Available in 16 ounce size
About This Product
Is there anything better than waking up to the intoxicating smell of sizzling bacon wafting into your bedroom and warming the whole house on a lazy Saturday morning? There isn't, so bring home the bacon today with the all-new Chemical Guys Crunchy Bacon Air Freshener and Odour Eliminator! Like happiness and coziness rolled up, salted, cured, and fried, bacon is the cure to all your problems, and now it's available on demand. Just one spray will get your mouth watering and all your senses tingling. Like a mini explosion of deliciousness with every spray, Chemical Guys Crunchy Bacon Air Freshener and Odour Eliminator infuses all your stinky spaces with the addicting scent of everyone's favourite guilty pleasure.
More than a Scent, an Experience
Bacon isn't just breakfast; it's an experience. It tingles all the senses from your mouth to your nose to your eyes to ears. With just one spray of the all-new Chemical Guys Crunchy Bacon Air Freshener, you'll practically taste the cured pork melting like butter in your mouth. Close your eyes and you can almost feel the texture of the perfectly cooked bacon strips rolling over your tongue- not burnt and crispy, but also not raw and still saying "oink"... the perfect crunchy in-between. Squint a little and you can just about see the ribbons of red and white meat adorning your grandmother's ancient jet black cast iron pan with tiny white grease bubbles oozing out the sides of each fat strip. Listen closely and hear the snap, crackle, and pop of the bacon slowly searing in its own fat on the burner... It's a feeling, a memory of your childhood, a form of time travel to those times you thought long gone, and now it's available on demand. Pick up the Chemical Guys Crunchy Bacon Scent today for instant salivation!
The Scent of Real Food
Like a miniature explosion of ecstasy with each spray, this premium air freshener will blast away any old and unwanted odours and infuse all your stinky spaces with the delicious scent of your favourite guilty pleasure. The active odour eliminators within this formula will seek out and destroy old, unwelcome smells in order to clear the way for delicious bacon scent. Does your car interior reek of that green salad your passenger nibbled and picked at over lunch? Instantly diffuse and eradicate those earthy scents with the delectable scent of real food: crispy, crunchy maple bacon fried to perfection! Leaves, grass, and flowers belong in the garden, not your plate. After all, you're a man, not a rabbit. When the fat starts to sizzle and crack under the flame, you know this isn't some light snack with calories you can count on one hand: this is a feast. You flip the meat over, only intensifying the intoxicating scent, your mouth watering knowing what comes next, waiting with eager anticipation for the salty strips to dissolve on your tongue. No one ever drooled over a salad, so pick up the delicious scent of Chemical Guys Crunchy Bacon today and let the salivating begin!
Who Uses Air Fresheners
Chemical Guys Air Fresheners and Odour Eliminators are used by professionals, automakers, OEM's, hotels, hospitality, management companies, homeowners, auto detailers, auto dealerships, janitorial companies, and house cleaners worldwide. Professionals understand the importance of the proper smell in its intended environment, and supplying their customers with a truly fresh scent that lasts is why they turn to Chemical Guys Professional Products.
Where It Can Be Used
Pet beds, cars, boats, hotels, restaurants, garages, work areas, hospitals outside, on carpets and upholstery, and more. Use anywhere that needs a fresh crisp scent. The possible uses are endless.
How To Use:
Unlimited household uses – pet areas, gym bags, closets, litter box areas, bathroom, garage and more! It can be diluted according to desired needs, but is not necessary.
1. Lightly mist product in desired area.
2. Enjoy this fresh new scent.
Caution – manufactured for professionals. Keep out of reach of children. If first aid is required while using this product see the product label for further instructions and contact a physician immediately.
Specifications
Part Number
AIR24204
UPC
842850101526
Size
4 ounces
Scent
Bacon
Top
Sprayer Top
Payment & Security
Payment methods
Your payment information is processed securely. We do not store credit card details nor have access to your credit card information.
Klarna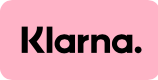 Shop Now, Pay Later. Details available here