Chemical Guys Cyclone Dirt Trap Bucket Insert - Various Colours
Couldn't load pickup availability
Flexible Credit is Available

From Buy Now, Pay Later to our Monthly Payment Plans, we have a range of credit options available.
If purchased before 2pm then the item will be sent the same day.

For Delivery Prices either visit the Delivery Page or add items to Cart & add your address details on the Checkout Page.
Chemical Guys Cyclone Dirt Trap Car Wash Bucket Insert
Why Buy This Product?
Helps keep your wash water clean while you wash
Helps protect vehicle's delicate finishes
It belongs in your bucket
Traps dirt at the bottom of bucket, filtering fresh water to the top
Reduces swirls and scratches caused by improper washing
Fits snugly at bottom of bucket for maximum dirt capture and scratch-reduction effects
Stackable protection: stack in line or rotated 90° to enhance dirt cyclone and filter action
Perfect for 3 gallon, 4 gallon, 5 gallon, 6 gallon, and 7 gallon wash buckets
Dirt Trap Cyclones funnel and separate dirt away from wash water
Cleans mitts, brushes, towels and other washing utensils
Cyclone Scrub Ridge around every funnel agitates dirt from wash mitt and directs it directly through funnel
Cleaner wash water reduces chances of scratching sensitive paintwork during a wash
Geometric Filtering System strikes the perfect balance of funnel size, placement, and volume to maximise filtering effect
Tailored for perfect fit and superior filtration in any car wash bucket
No moving parts; No disposable filters; No maintenance
Fits snugly in any standard 12'' diameter bucket; product measures 10 5/16 inches in diameter
Comes in multiple colours to avoid cross contamination between paint, wheel, and pad cleaning buckets
Does not include a bucket. Need a bucket? Check out the Chemical Guys Detailing Bucket
How To Use:
Use the two bucket method to reduce swirls and scratches with every car wash
Fill each bucket with 4 - 5 gallons of clean water
Press the Dirt Trap firmly into the bucket until it sits flush and snugly at the bottom
Add 1 - 3 ounces of your favourite Chemical Guys car wash soap in the wash bucket
Rinse car well to remove large particles and loose debris
Dunk car wash mitt into the soap solution bucket, then wash the vehicle top to bottom one panel at a time
Dunk the dirty mitt in the rinse bucket and scrub directly onto the Cyclone Scrub Ridges to agitate dirt from the mitt
Wring mitt out on the ground to flush out any loose dirt
Dunk mitt back in soap bucket and continue to wash car
Rinse off both sides of Dirt Trap and store in cool dry place between uses
The Car Wash Filter that never stops! As easy as a drop in the bucket!
The Cyclone Dirt Trap bucket insert sits at the bottom of your bucket while you wash filtering water non-stop. It's the filter that never stops. The cyclone Dirt Trap help eliminates wash swirls and scratches with Cyclone Dirt-Trap Filtration Technology. The round wash screen separates abrasive dirt and silt from clean and soapy wash water with scores of cyclonic dirt funnels. Separating dirt from clean and soapy water keeps abrasive debris off the wash mitt, and therefore off the paintwork for a scratch-less car wash. Traditional wash baffles use large vertical screens or disposable mesh filters in an attempt to separate dirt from water, which always ends up cloudy with loose contamination and abrasive filth. These designs are defeated by the mere act of dunking the mitt into the bucket, which pushes and pulls water and dirt straight through the vertical openings of the poorly-designed screens. The cyclone funnels of the Dirt Trap separate dirt through centripetal force and push it through tiny holes underneath the wash screen. The dirt remains trapped underneath the funnels and cannot easily flow back up through the tips once the mitt is pulled out from the water.
Advanced Geometric Filtering System
297 geometrically-positioned dirt trap cyclones deliver optimal filtration. Maximising dirt capture and water flow in a wash bucket takes a great deal of engineering. Place too many holes, and the cones become too small to let any dirt particles through. Install too few cones, and the holes end up being big enough to allow particles to flow back up into the clean wash water. The Dirt Trap's unique Geometric Filtering System strikes the perfect balance between cone size, dirt aperture diameter, funnel pitch, and strategic placement for maximum particle capture. The Dirt Trap is the future of car wash bucket filter technology, and will save car owners from installing billions of tiny swirls and scratches with every car wash.
Payment & Security
Payment methods
Your payment information is processed securely. We do not store credit card details nor have access to your credit card information.
Klarna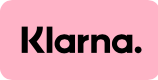 Shop Now, Pay Later. Details available here