Chemical Guys Diablo Gel Wheel Cleaner
£18.99 GBP £21.99
Unavailable
Couldn't load pickup availability
Flexible Credit is Available

From Buy Now, Pay Later to our Monthly Payment Plans, we have a range of credit options available.
If purchased before 2pm then the item will be sent the same day.

For Delivery Prices either visit the Delivery Page or add items to Cart & add your address details on the Checkout Page.
Chemical Guys Diablo Gel Wheel & Rim Cleaner
Why Buy Diablo Gel?
Diablo Gel is safe for all wheels
Oxygen-infused cleaner lifts and separates filth and grime from wheels
Thick fully-concentrated formula goes the distance
Easily and safely lifts brake dust, dirt, and contamination
Lubricates brushes so rubbing and scrubbing won't scratch sensitive surfaces
Efficiently loosens and lifts contaminants
100% pH balanced and neutral
How To Use:
Dilute Diablo Gel to desired ratio (3:1 with filtered water recommended.)
Spray Diablo Gel on wheels, tires, brakes, and suspension components.
For heavy brake dust removal, allow Diablo Gel to dwell on wheels for several minutes.
For best results, agitate Diablo Wheel Gel with any of the premium wheel-cleaning brushes from the full Chemical Guys lineup of brushes and accessories.
Rinse Diablo Gel from wheels and tires using pressured water or hose.
Dry wheels to a perfect finish with a clean Microfibre towel.
Apply Chemical Guys Wheel Guard to protect wheels from brake dust.
Safe For All Wheel Types
Some manufacturers resort to caustic acids and heavy alkaline compounds to cut through brake dust. These cleaners are corrosive themselves, and destroy shiny wheel finishes and car parts over time. Chemical Guys Diablo Wheel & Rim Cleaner is pH-balanced, gentle, and perfect for cleaning any type of shiny wheel finish on any vehicle. Clean off any painted wheel, polished metal, chrome, anodised, powder coated, or wrapped wheel without fear of tarnishing or destroying any finish in any way. The gentle formula is safe to use around any other car part, including exterior paintwork, glass, clear plastics, and undercarriage parts like fender liners and suspension components. Simply rinse off any overspray without any fear of etching or staining any other car parts. Clean any car, truck motorcycle, RV, or SUV wheels, rims, and tires with Chemical Guys Diablo Wheel & Rim Cleaner.
How It Works
Diablo Gel Wheel & Rim Cleaner lifts away stuck-on brake dust and road grime with concentrated suspension technology. The thick wheel-cleaning soap comes oxygen-infused for the foaming action that gently removes abrasive filth from wheels, tires, and brake components. Diablo Gel is the only pH-neutral wheel cleaner safe for use on any and all shiny OEM and aftermarket wheel finishes, including painted finishes, powder coat, chrome, carbon fibre, polished metals, and glossy vinyl wraps. The thick soapy cleaner comes fully concentrated, so mix 3 parts water to every 1 part Diablo Gel in a sprayer bottle for the perfect balance of spray ability and wheel-cleaning grunt. Simply spray the red gel over the wheel and agitate any brake dust, road grime, dirt, grease, oil, or spilled brake fluid with a soft-bristle wheel brush. Diablo Gel is non-caustic and safe for use on brake components and materials like painted or powder coated calipers, steel rotors, carbon ceramic rotors, pads and shoes, and all types of brake lines and sensors. Cleanse even the filthiest wheels with Diablo Wheel Gel and redeem even the filthiest wheels in the eyes of detailers and car enthusiasts.
Devilishly Good Wheel Cleaner
Brakes work by squeezing a spinning metal disc with a pair of abrasive high-friction pads. The friction between the pads and rotor take energy away from the wheel's rotation, and the car comes to a stop. That heat also breaks down the abrasive brake pads, spitting out burnt pad material carbon, and flakes of raw steel from the bare rotors. Diablo Wheel Gel is the perfect solution for lifting, separating, and lubricating abrasive brake dust particles that ruin the shine of wheels and undercarriage parts. Rinse off any loose filth and brake dust, then spray on a generous helping of Diablo Gel all over the face and barrel of the wheel and tire. Scrub with any one of the specialty wheel and tire cleaning brushes stocked by the Chemical Guys store, then rinse away all the loosened filth and debris floating in the foamy cleaner residue. Oxygen-infused cleaners and slick lubricants guide filth off the wheel and into a foaming lather that will not scratch sensitive surfaces when scrubbing with a brush. Spray Diablo Gel through a foaming Ducky sprayer to stick thick cleaning lather on intense stuck-on wheel grime and hard-to-reach areas. Clean wheels at every car wash for immaculate shine and clarity with Diablo Wheel & Rim Cleaner.
Dilution Ratio
Dilute 3:1 in a sprayer bottle for the perfect sprayable thickness. Mix in a foaming Ducky sprayer to create a thick lathery foam for extra cleaning power.
Specifications
Part Number
CLD_997_16
UPC
816276011394
Size
16 ounces
Top
Black top
pH balanced
Yes
Safe on all wheels
Yes
Non-acid based
Yes
Non-caustic based
Yes
Water-based
Yes
Payment & Security
Payment methods
Your payment information is processed securely. We do not store credit card details nor have access to your credit card information.
Klarna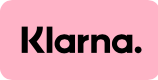 Shop Now, Pay Later. Details available here