Chemical Guys Extended Reach Wheel Gerbils - 3 Pack
£39.99 GBP £52.99
Unavailable
Couldn't load pickup availability
Flexible Credit is Available

From Buy Now, Pay Later to our Monthly Payment Plans, we have a range of credit options available.
If purchased before 2pm then the item will be sent the same day.

For Delivery Prices either visit the Delivery Page or add items to Cart & add your address details on the Checkout Page.
Chemical Guys Extended Reach Wheel Gerbils - 3 Pack
Why This Is Great
Extended Reach Wheel Gerbils reach deep into the tightest hard-to-reach areas helping clean wheels and rims while keeping your hands nice and clean.
Use This To
Easily manoeuvres through spokes, door jambs, and exhaust tips

Three brushes with different plush heads for optimal cleaning

Real wool fibres conform and retain their shape after cleaning

Prevent scratching and swirling
Clean with The Sensitive Touch of the Gerbil
Extended Reach Wheel Gerbils includes three sized brushes: a Small Head, Medium Head, and Large Ultra Plush Head to adequately clean every crevice and component of your car. The Extended Reach Wheel Gerbil Brushes possess the resilience, durability, and nimbleness to tackle any dirty wheel with the tenacity of a real life Gerbil! Long bendable reinforced handles, wrapped with a premium ultra-soft wool head make the Extended Reach Wheel Gerbils the perfect combination of design and function.
Premium Real Wool Fibres
Extended Reach Wheel Gerbils are made with real wool making them some of the softest and most surface-friendly brushes. Millions of fibers gently remove contaminants away from the surface. The wool fibers of the Gerbil Brushes are long lasting and durable with the ability to maintain flexibility and strength over the course of many details. Extended Reach Wheels Gerbils are easy to clean and built to last. The wool of the Gerbil Brushes resists wrinkles, and will rebound like a spring after being nestled between the tight crevices of closely placed spokes. Even after being jammed into the most claustrophobic of wheel components.
How To Use It
Rinse away loose contamination and spray the face and barrel down with your favourite Chemical Guys wheel cleaner.

Use the soft brush to easily scrub filth from deep inside wheel barrels, around cracks, and through crevices.

Insert between spokes to clean all areas of your wheels.

Once contamination is suspended in the cleaner, simply rinse it away with water.
Time 10 – 25 Minutes
Expertise Beginner
Prep None
What Else You'll Need
All Purpose Cleaner/Degreaser

Bucket

Wheel Cleaner

Microfibre Towels
Product Information
UPC: 842850100291

Product Features: *Large Wheel Gerbil: Length 8.5" Plush Wool

*Medium Wheel Gerbil: Length 7" Wool

*Small Wheel Gerbil: Length 6.5" Wool

Applicable Locations: Wheels

Material: Real Wool

Weight: 0.7 lbs
Payment & Security
Payment methods
Your payment information is processed securely. We do not store credit card details nor have access to your credit card information.
Klarna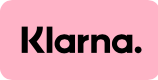 Shop Now, Pay Later. Details available here