Chemical Guys Heavy Duty Water Spot Remover
Couldn't load pickup availability
Flexible Credit is Available

From Buy Now, Pay Later to our Monthly Payment Plans, we have a range of credit options available.
If purchased before 2pm then the item will be sent the same day.

For Delivery Prices either visit the Delivery Page or add items to Cart & add your address details on the Checkout Page.
Heavy Duty Water Spot Remover
Why This Is Great
Water spots are the mineral stains left over after a drop of water evaporates. The specialty Heavy Duty Water Spot Remover gel neutralises alkaline stains with a mild acid, removing the stuck-on water stain quickly and effortlessly.
Use This Gel To:
Removes water spot stains from paint, glass and metal
Neutralises water spot stains for effortless removal
Permanently removes stuck-on water spots in seconds
Prepares surface for wax protection against future spots
Restore glass smooth feeling on glossy surfaces
Understanding Water Spots
Water spot damage begins as droplets of water land on paintwork and other automotive surfaces. As the water evaporates, all the minerals inside the droplet are left behind as a stain on the surface. If caught soon enough, these minerals can be simply wiped away during a car wash or with a quick detail spray. If left overnight, the spot may stick harder, but they can typically be removed with a clay bar. Beyond this level of contamination, water spots can etch deeper into the surface and cause permanent damage that may require polishing, wet sanding, and even repainting.
Instantly Removes Water Spots
Heavy Duty Water Spot Remover instantly erases alkaline water mineral stains from paintwork, glass, and polished metal surfaces. First wash away any abrasive dirt and debris particles from the surface with a car wash, quick detail spray, or waterless wash solution. Buff away any water spot gel residue, then neutralise the gel by rinsing clear with water, or re-cleaning the area with more detail spray or waterless wash solution. Follow up with a coat of wax or sealant to help protect the surface from future water spot contamination and etching.
How To Use It
Work out of direct sunlight for best results.
Clean area to remove any loose dirt, debris, or abrasive contamination.
Work 3-5 dots of Heavy Duty Water Spot Remover over 2' x 2' area with a microfibre applicator.
Re-clean the area with plenty of water, quick detail spray, or waterless wash solution to neutralise the gel.
Wax or seal the area to help prevent future contamination and water spot etching.
Prep - Decontaminate Surface
What Else You'll Need
Applicator Pad
Microfibre Towels
Product Information
Applicable Materials: Painted Surfaces
Applicable Locations: Exterior Paint Exterior Glass
Car Finishes: Gloss
Product Form: Gel
Application Type: Spout
Payment & Security
Payment methods
Your payment information is processed securely. We do not store credit card details nor have access to your credit card information.
Klarna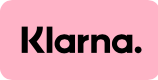 Shop Now, Pay Later. Details available here