Chemical Guys Hex Logic Pads
Couldn't load pickup availability
Flexible Credit is Available

From Buy Now, Pay Later to our Monthly Payment Plans, we have a range of credit options available.
If purchased before 2pm then the item will be sent the same day.

For Delivery Prices either visit the Delivery Page or add items to Cart & add your address details on the Checkout Page.
Chemical Guys Hex Logic Pads
Hex-Logic Buffing Pads
The advanced design of Hex-Logic buffing and polishing pads picks up where traditional pads fell flat. Traditional foam polishing pads have a flat face and square profile, and this dated design does little to flex and conform to curves, contours, and other simple shapes found around every automobile. Hex-Logic grooves serve many purposes for the paint correction process. The V-cut grooves into the surface draw in fresh air as the pad spins, cooling the workpiece, pad, backing plate, and machine for extended work time and reduced wear and tear.
Hex-Logic Backing Material
Hex-Logic buffing and polishing pads are designed, engineered, and manufactured in the United States. Every pad uses a hook-and-loop interface backing pad to attach to any machine polisher backing plate that uses the hook-and-loop material. This unique breathable backing material helps wick heat away through the attachment side and advanced vented backing plates.
WHAT IS A HEX-LOGIC PAD?
Hex-Logic pads are engineered with the finest and most durable detailing foams, hook and loop interface, and V-cut channels to increase airflow and cooling characteristics. Hex-Logic engineers rounded the profile of the pad for improved flex into curves and contours and smoother polishing performance. New materials and manufacturing processes improve airflow to cool foam pads and reduce the wear and tear that rips pad foam from the backing material. Hex-Logic polishing pads are a completely redesigned and revamped version of your typical polishing pad to enhance your polishing performance and experience. Professional and enthusiasts love Hex-Logic pad for its newly reinvented design to change the way you polish.
Hex-Logic pads are the latest Exclusive Hex-Logic pattern spreads polish over the surface for an even cut and superior polishing results. V-cut channels in Hex-Logic pattern funnel in fresh air to cool the pad and work surface for extended work times and reduced wear and tear. Rounded buffing profile helps pad slip into dramatic body curves for improved contact and more even polishing results. Improved adhesives and manufacturing techniques ensures a strong bond that will not detach backing attachment from foam pad. Hex-Logic surface grooves spread product evenly and conform pad to contoured surfaces.
Yellow Heavy Cutting Pad
Use this pad to apply compounds or polishes to remove severe oxidation, swirls, scratches and water spots in conjunction with a polishing compound. It is the most aggressive and should only be used on oxidised and older finishes. Always follow this pad with an orange pad and a fine polish and then a white pad to refine the paint until it is smooth.
Orange Medium-Heavy Cutting Pad
This firm, high density foam is ideal for scratch and defect removal. The orange foam offers the correction of a typical compounding pad whilst at the same time allowing the polishing ability of light cut foam pad. When used with a heavier compounds it will remove moderate swirls and scratches with little or no haze. It's an all around pad that will work on most light to moderate imperfections.
Green Heavy Polishing Pad
This pad produces less spot heating and has a unique compression/load/deflection ratio which means it conforms quickly to contours. It is strong enough to remove swirls and scuffs while at the same time producing a high gloss swirl free finish. This foam is also ideal for applying one-step cleaner waxes and polishes. It is a balance of polishing and finishing that is perfect for an all-in-one product application.
White Medium-Light Polishing Pad
Less dense foam formula for the application of cleaner waxes, micro-fine polishes and sealants. This pad has a very light cutting power so it's perfect for pre-wax cleaners. It is the most well used pad as it is ideal for application of pre-wax cleansers as well as many finishing polishes.
Blue Glaze & Cleaner Foam Pad
Unique composition complements all glazes and light surface cleansers perfectly delivering a super fine finish for use with ultra fine polishes or any glaze.
Black Finishing Foam Pad
Composition is firm enough to withstand added pressure during final finishing to remove buffer swirls. It has no cut and will apply thin, even coats of waxes, sealants and glazes.
Red Perfection Pad-Ultra Fine Finishing Pad
This pad has an ultra soft composition which has no cut for applying refined waxes and sealants over sensitive painted finishes.
Below is a flow chart of a simple breakdown of the pad, their purposes and descriptions which you can use for future reference.
Payment & Security
Payment methods
Your payment information is processed securely. We do not store credit card details nor have access to your credit card information.
Klarna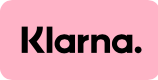 Shop Now, Pay Later. Details available here