Chemical Guys Hydro Interior Ceramic Interior Quick Detailer
£21.99 GBP £28.99
Unavailable
Couldn't load pickup availability
Flexible Credit is Available

From Buy Now, Pay Later to our Monthly Payment Plans, we have a range of credit options available.
If purchased before 2pm then the item will be sent the same day.

For Delivery Prices either visit the Delivery Page or add items to Cart & add your address details on the Checkout Page.
Chemical Guys Hydro Interior Ceramic Interior Quick Detailer
Why This Is Great
Hydro Interior is the perfect fusion of detailer and ceramic coating in one that brings the incredible long lasting protective properties of ceramic into the most important area of your car, the interior!
Awesome Hydro Interior Features:
Ceramic protection for inside your car
Enjoy the benefits of ceramic without the hassle
Achieve an even new-look finish in seconds with the durability of a ceramic
Ceramic self-cleaning properties reduces surface dust
Effortlessly apply durable ceramic protection
Shield against UV rays and the elements
Non greasy new look factory matte finish
Provides UV protection
Removes light dust, fingerprints, smudges, and grime
Coat Where It Matters Most
You spend all your time in the cabin of your car, so why would you drive around with all that filth? Clean, then protect your interior from dust, soil, grime, oils, and UV rays with Chemical Guys Hydro Interior! The unmatched formula is engineered using advanced interior cleaning polymers and SiO2-infused chemistry to deliver the best interior detailer and protectant. This revolutionary interior quick detailer doesn't just remove light dust, fingerprints, smudges, and grime... once applied, the ceramic-treated surfaces help shed contaminants easier while advanced self-cleaning properties help you enjoy your interior longer! Hydro Interior is developed to clean and protect while also helping maintain a fresh and clean interior that's odour free for a fresh experience every time you step into your ride.
Versatile For All Interiors
Hydro Interior Ceramic Detailer is the most versatile detailer you will ever need. Hydro Interior can be used on both coated and non-coated vehicle interiors for tremendous results. Use it to clean and protect a multitude of interior hard surfaces including plastics, painted plastics, vinyl, imitation leather, plastic vinyl, door panels and more. Use Chemical Guys HydroInterior as a maintenance product or simply to add protection to the surfaces that you and the elements are the hardest on: your interior! The durable UV protectants within Hydro Interior mean advanced resistance against fading on that dashboard baking in the hot sun so your interior stays pristine longer.
Lay Down Protection
Utilising specialty cleaners, polymers, and nanoparticles of SiO2, HydroInterior delivers superior results and an even new-look factory matte finish with extra long lasting protection. HydroInterior is more than a ceramic detailer. Utilising the latest in modern chemistry, the unique fusion of SIO2 gives Hydro Interior self-cleaning properties that help keep dust from sticking and keep your interior cleaner longer!
How To Use It
Directions
Spray HydroInterior on microfibre towel. Gently wipe to remove dirt and dust.
Buff surface to remove excess product and reveal a protected surface.
Not intended for use on navigation or touches screens.
Time - 5 – 15 Minutes
What Else You'll Need
Microfibre Towels
Interior Brushes (Optional)
Nonsense (Optional)
Product Information
UPC: 842850106576
Product Features: Dust Repellant Interior Ceramic Protection Ultimate UV Protection
Applicable Locations: Interior
Weight: 1.0 lbs
Payment & Security
Payment methods
Your payment information is processed securely. We do not store credit card details nor have access to your credit card information.
Klarna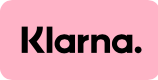 Shop Now, Pay Later. Details available here