Chemical Guys HydroThread Ceramic Fabric Protectant and Stain Repellant
£27.99 GBP £34.99
Unavailable
Couldn't load pickup availability
Flexible Credit is Available

From Buy Now, Pay Later to our Monthly Payment Plans, we have a range of credit options available.
If purchased before 2pm then the item will be sent the same day.

For Delivery Prices either visit the Delivery Page or add items to Cart & add your address details on the Checkout Page.
Chemical Guys HydroThread Ceramic Fabric Protectant and Stain Repellant
Why This Is Great
HydroThread is a super hydrophobic ceramic protective textile coating and stain guard engineered for extreme durability and hydrophobicity on fabric and cloth surfaces that helps repel water and stains without compromising the look, feel, or comfort of the fabric!
Leave behind a brilliant light reflecting shine
Add ceramic protection to interior and exterior fabrics
Repel water and other liquids
Help prevent permanent stains
Protect without changing the look and feel of fabric
Resist accidental spills and stains
Help keep your fabric from fading & discolouration
Help repel harmful UV solar rays
Give your fabric extreme hydrophobic water beading
Total Surface Protection!
HydroThread brings long-lasting ceramic HydroTechnology to fabric convertible tops, interior textiles, carpets, and fabrics. It forms a super-hydrophobic SiO2 barrier that causes liquids to bead up and hover on the surface, without penetrating the underlying fibres. Once treated, fabrics have an extremely low surface tension, causing the beads to roll right off the surface and making the surface super easy to clean, helping prevent stains from accidental spills.
No-Stiff Technology
HydroThread protects and prolongs without changing the look or feel of the surface it is treating. Shielded NO-STIFF technology ensures that fabrics treated with HydroThread will not harden, or become rough after application. Unlike traditional solvent or oil based protectants, HydroThread is water-based and odourless for maximum versatility on interior and exterior cloth and fabric seats, chairs, carpets, fabric awnings, convertible tops, and more!
Resists, Protects, and Prevents
The unique SiO2 formulation is small enough to bond to individual fibres, delivering superior hydrophobic characteristics, while resisting abrasion and UV fading for up to 12 months. The thin viscosity formula is extremely easy to apply and permeates fast to transform the substrate into a super hydrophobic surface that is durable, flexible, and long lasting against environmental elements, fading, and spills.
See It Shine
Clean fabric surface thoroughly. Ensure surface is completely dry.
Cover non-fabric areas around surfaces to be treated to prevent overspray.
Shake bottle well, then mist a light coat onto surface.
Hold bottle at least 12" from surface and lightly mist fabric while sweeping the bottle back and forth to ensure even coverage.
For best results, work into fibres with a soft bristled brush.
Allow to dry for 20 minutes, or until the surface is dry.
Apply a second coat for maximum protection if desired.
For best results, allow at least 24 hours to dry. Depending on the climate and pile height, the hydrophobic effects will continue to improve even more after 24 hours of being applied. Always test fabric / fibre for colour fastness in an inconspicuous area. For more humid climates, you may need to wait longer in-between coats to allow surface to completely dry.
? To maintain: re-coat your surface after major spills, heavy duty use, or just because since it's so easy and fun!
Product Details
UPC: 842850105593
Product Features: Protect
Applicable Locations: Cloth Carpet Fabric
Material: Liquid
Weight: 1.2 lbs
Payment & Security
Payment methods
Your payment information is processed securely. We do not store credit card details nor have access to your credit card information.
Klarna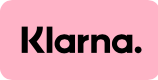 Shop Now, Pay Later. Details available here