Chemical Guys Meticulous Matte Auto Wash
Couldn't load pickup availability
Flexible Credit is Available

From Buy Now, Pay Later to our Monthly Payment Plans, we have a range of credit options available.
If purchased before 2pm then the item will be sent the same day.

For Delivery Prices either visit the Delivery Page or add items to Cart & add your address details on the Checkout Page.
Chemical Guys Meticulous Matte Auto Wash for Satin Finish & Matte Finish Paint
Why Buy Meticulous Matte Auto Wash?
Great for matte paintwork and vinyl wraps
Versatile for any two bucket and foam cannon method
Cleans, enhances, and protects
Extra slick lubricants reduce the chance of swirls and scratches
Removes dirt, dust, road grime, fingerprints, and more
Streak-free formula
How To Use:
Add 1 ounce of Meticulous Matte Auto Wash to 5 gallons of water in car wash bucket.
Rinse vehicle with water, then wash dirt, contaminants, and debris with Meticulous Matte Soap and premium wash mitt.
Rinse away soap residue and contamination.
Dry vehicle with a premium Microfibre Towel.
Follow up with Meticulous Matte Detailer for a perfect finish.
How It Works
Chemical Guys Meticulous Matte Auto Wash cleans and protects matte paint finishes and vinyl wraps. Matte finishes are loved for their crisp cool look and bold showcase of the vehicle's lines, but they pose special detailing challenges. Normal soaps, detail sprays, and waxes enhance unwanted shine on matte and satin finishes. Matte paints are especially sensitive to contamination from pollution, water spots, dirt, dust, bird droppings, and insects. Matte Auto Wash is the first matte-safe car wash soap formulated for any two-bucket, foam gun, and foam cannon wash. Meticulous Matte provides slick lubrication to remove abrasive dirt, dust, and road grime without scratching sensitive matte paint finishes. Matte contains no gloss enhancers and no wax that would add unwanted gloss and shine. The unique shampoo uses advanced foaming technology to gently encapsulate and lift dirt and grime away from the surface. The high-lubricity formula glides the wash mitt over the surface for a scratch-free washing experience.
Formulated For Matte Wraps And Matte Painted Finishes
Many cars and trucks are coming equipped with matte textured finishes. These matte finishes can be difficult to detail because of the tendency to streak on the textured surface. We designed Meticulous Matte Auto Wash to quickly remove dirt and road grime while preserving the matte texture of your vehicle. Many automotive manufacturers such as Mercedes-Benz and BMW have released OEM matte paintwork which requires specialised detailing products to achieve the highest quality results. Using a typical detailing shampoo on a matte finish can produce streaks. Meticulous Matte Auto Wash is pH neutral for a streak-free shine on your matte vehicle. It even works in a foam cannon or foam gun so you can perform a touch less wash to your vehicle. This amazing auto wash rinses clean and allows you to wash your matte car or truck in direct sunlight. Meticulous Matte Auto Wash makes maintaining that amazing matte finish easier than ever imagined.
Safe For Matte Wax & Sealant Coatings
Matte car owners must often sign special waivers, acknowledging the sensitivity of the special paint finish, when they purchase their cars. Elements like water, bird droppings, and bug splatters can permanently damage matte finishes in no time at all. Choose Chemical Guys Meticulous Matte Auto Wash for all regular weekly car washes and large scale details on any matte vehicle finish. The gentle citrus formula is versatile for any wash and detail application. Use just 1 oz of Meticulous Matte Auto Wash in a 5 gallon wash bucket for a weekly maintenance wash. The gentle dilution will not strip any specialty matte wax or sealant coating, like JetSeal Matte or Celeste Dettaglio Matte Paste Wax. Use Meticulous Matte Auto Wash to clean matte paintwork, vinyl wraps, wheels, undercarriages, and more. Mix 1 - 3 oz of Meticulous Matte Auto Wash in any foam gun or foam cannon for thick sudsy foam for maximum lubrication and protection against swirls and scratches. For full details, increase the dilution of Meticulous Matte Auto Wash to 5 oz in the 5 gallon wash bucket to help strip any wax and sealant coatings to start over with fresh protection. Meticulous Matte Auto Wash is the perfect car wash soap for any wash or detail on any matte vehicle.
Specifications
Part Number
CWS_995_16
UPC
816276017778
Size
16 ounces
Top
Flip cap
Dilution
1 cap full to 4-5 gallons of water
Scent
Fruity Bubble Gum
Colour
Clear
Gloss Enhancer
No
Wax
No
Foam
Medium
Wax/Sealant safe
Yes
Works in foam gun
Yes
Slickness level
High
pH balanced
Yes
Safe for light colour cars
Yes
Safe for dark colour cars
Yes
Payment & Security
Payment methods
Your payment information is processed securely. We do not store credit card details nor have access to your credit card information.
Klarna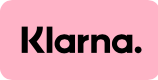 Shop Now, Pay Later. Details available here