Chemical Guys Microfibre Wash Cleaning Detergent Concentrate
Couldn't load pickup availability
Flexible Credit is Available

From Buy Now, Pay Later to our Monthly Payment Plans, we have a range of credit options available.
If purchased before 2pm then the item will be sent the same day.

For Delivery Prices either visit the Delivery Page or add items to Cart & add your address details on the Checkout Page.
Chemical Guys Microfibre Wash Cleaning Detergent Concentrate
Why Buy This Product?
Cleans all microfibre towels and accessories
Removes dirt, grease, and stains
Dissolves wax, polish, and other detailing chemicals
Clean Rinse Technology for ultra-soft residue-free fabric
Restore softness to microfibre
Highly concentrated
Formulated to be safe for use with standard & high efficiency machines
How To Use:
Clean and soft microfibre is crucial to preventing scratches on paint. Use Chemical Guys Microfibre Wash to keep your microfibre towels clean, soft, and absorbent!
To wash and dry microfibre goods:
Separate microfibre towels by type into designated wash & dry loads.

Keep grimy towels separate from cleaner paint towels!
Start by washing "cleaner" towels first, then finish with "grimier" towels.

Machine wash microfibre goods with Chemical Guys Microfibre Wash and HOT water.

Add 1 ounce for small wash loads; 2 ounces for medium loads; or 3 or more for large wash loads

Hot water opens the fibres to better release dirt and grease.
Do not use fabric softener: fabric softeners clog microfibre and render them un-absorbent and useless.

Machine dry microfibre goods on LOW heat.

High heat cooks fibres, makes them hard, and then they can scratch paint.
Do not use fabric softener dryer sheets: fabric softeners clog microfibre and render them un-absorbent and useless.
How It Works
Chemical Guys Microfibre Wash is a specialty detergent that cleans and restores microfibre. The advanced cleaning formula releases dirt, grease, and residue, leaving microfibre feeling like new. Microfibre Wash Cleaning Detergent maintains the original condition of microfibre by gently cleaning the fabric to preserve its softness. Microfibre Wash removes wax, polish, dirt, grease, and stains, and leaves microfibre goods with a fresh scent. The versatile microfibre detergent can be used by hand or in any washing machine. Microfibre Wash is concentrated to easily clean and restore even the dirtiest microfibre. The innovative wash solution gently cleanses the microfibre of dirt and grime while restoring the soft feel back to any microfibre towel. The microfibre detergent is approved for high efficiency washing machines for easy cleaning. Quickly and easily clean microfibre towels, clothing, bedding, and upholstery using the versatile cleaning detergent. Gently clean and restore microfibre goods with Chemical Guys Microfibre Wash Cleaning Detergent.
What's Different About the New Formulation?
Clean Rinse Technology completely washes from fabric for residue-free microfibre
New formula maintains softness and maximises absorbency of microfibre
Highly-concentrated formula cleans twice as much as before
High efficiency formula designed for HE washing machines
New colour citrus formula
Clean And Rejuvenate Microfibre
Chemical Guys Microfibre Wash Cleaning Detergent is the perfect product to clean and rejuvenate microfibre goods. The advanced cleaning solution removes dirt, stains, grease, wax, and grime from microfibre. Microfibre Wash Cleaning Detergent restores microfibre towels back to original condition by releasing dirt and oil from the fabric for a soft feel. Citrus-based detergents penetrate each individual fibre for maximum cleaning results. While typical detergents stay locked inside cloth and garments, Microfibre Wash Cleaning Detergent rinses completely clean for a perfectly-soft, residue-free towel. Microfibre Wash contains no bleach, no fabric softeners, and is safe on all colour microfibre goods. Easily clean and rejuvenate microfibre towels, blankets, sheets, bedding, and clothing with fantastic results. Microfibre Wash Cleaning Detergent opens the billions of strands inside microfibre fabric to gently release dirt and grime. Microfibre Towels require special cleaning, and Microfibre Wash is specifically designed to clean sensitive microfibre goods. The innovative citrus-based formula is all-natural and will not chemically-burn microfibre, keeping it as soft as the day it was made. Microfibre Wash contains water softeners that neutralise minerals and calcium to ensure your microfibre goods rinse perfectly clean and soft.
Note: Towels with built up grease (from engines or wheels & tires) will continue to have black staining. We recommend designating those towels for the same specific job (engines, wheels & tires, black rubber trim, etc.)
Specifications
Part Number
CWS_201_16
UPC
816276011509
Size
16 ounces
Top
Black Screw Cap
Intended Purpose
Microfibre Cleaner
Best Usage
Machine Wash/Dry
pH Balanced
Yes
Fabric Softener
No
Payment & Security
Payment methods
Your payment information is processed securely. We do not store credit card details nor have access to your credit card information.
Klarna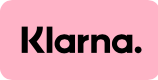 Shop Now, Pay Later. Details available here