Chemical Guys Monster Fluff Microfibre Applicator - 2 Pack
£5.99 GBP £7.99
Unavailable
Couldn't load pickup availability
Flexible Credit is Available

From Buy Now, Pay Later to our Monthly Payment Plans, we have a range of credit options available.
If purchased before 2pm then the item will be sent the same day.

For Delivery Prices either visit the Delivery Page or add items to Cart & add your address details on the Checkout Page.
Chemical Guys Monster Fluff Microfibre Applicator - 2 Pack
Why This Is Great
The Chemical Guys Monster Fluff Exterior Applicator is an ultra premium microfibre applicator for sensitive automotive finishes. Without proper touch or products, sensitive paint finishes collect millions of fine scratches that give the appearance of swirl marks under bright lights.
Use This Applicator To:
ave product and reduce waste with perfect results
Drastically reduce risk of scratching surfaces
Effortless spread sealant or wax
Apply the perfect amount of dressing in a flash
Spread an even, thin coat of product
The Safest Applicator for Serious Detailers
Microfibre Applicators are made with premium 70/30 blended microfibre and inside stitched two times to ensure that the edges never touch your paint and reduce the risk of scratching. Premium 100% machine washable microfibre fabric is wrapped around a plush, dura foam pad that delivers just the right amount of pressure to easily mould itself to the surface delivering the perfect amount of product.
Durable and Reusable
Cheap auto part store applicator pads fall apart after just a couple of uses and are best thrown away rather than washed. The Monster Fluff Exterior Applicator Pad is made with premium soft blue microfibre double-stitched over a durable plush foam core. High-grade 70/30 microfibre stays softer for longer than cheap 80/20 blends, which cook in the dryer and cause scratches on the paintwork and sensitive plastics. Choose Monster Fluff Exterior Applicator Pads to detail fine automobile exteriors.
How To Use It
Prepare the surface with the appropriate cleaning/detailing/polishing steps first.
Prime the Microfibre Applicator Pad with 2-4 line of preferred product.
Spread over the surface and work into a uniform, thin, and even coat over a large area.
Add 3-5 dots of product as needed and continue until the piece is coated as desired.
Product Info
Applicable Materials: Painted Surfaces Glass
Applicable Locations: Exterior
Car Finishes: Gloss
Application Type: Exterior Surfaces
Material: Microfibre
Weight: 0.1 lbs
How To Look After Them
Normal & High Efficiency Machines:
Separate microfibre towels by type into designated wash & dry loads.
Machine wash microfibre goods with Chemical Guys Microfibre Wash and HOT water.
Add 1 ounce for small wash loads; 2 ounces for medium loads; or 3 or more for large wash loads
Machine dry microfibre goods on LOW heat.
Do NOT use fabric softeners nor dryer sheets.
Keep Your Towels Clean And Soft
Clean and soft microfibre is crucial to preventing scratches on paint. Use Chemical Guys Microfibre Wash to keep your microfibre towels clean, soft, and absorbent!
To wash and dry microfibre goods:
Separate microfibre towels by type into designated wash & dry loads.

Keep grimy towels separate from cleaner paint towels!
Start by washing "cleaner" towels first, then finish with "grimier" towels.

Machine wash microfibre goods with Chemical Guys Microfibre Wash and HOT water.

Hot water opens the fibres to better release dirt and grease.
Do not use fabric softener: fabric softeners clog microfibre and render them un-absorbent and useless.

Machine dry microfibre goods on LOW heat.

High heat cooks fibres, makes them hard, and then they can scratch paint.
Do not use fabric softener dryer sheets: fabric softeners clog microfibre and render them un-absorbent and useless.
Colour Coded For Professional Detailing Results
Chemical Guys Workhorse Microfibre Towels & Applicators are colour-coded for different areas across your car. Cross-contamination is an amateur mistake: using an engine bay towel on interiors could stain and ruin leather surfaces; dressing residue can streak on glass; brake dust stuck in wheel towels can scratch and swirl paint. Use the Chemical Guys/Smart Detailing University Colour Coding Scheme for perfect results! The premium towels are made with a super soft 70/30 microfibre blend for scratch-free wiping on sensitive exterior surfaces. The blend stays soft through dozens of wash and dry cycles, and lasts for years of detailing use. The plush square towel easily folds into fours for efficient use of every inch of the cloth.
Workhorse Microfibre Applicator Colour Code
Green: Apply Wax, Sealants, Glazes, and Polishes
Yellow: Applying Interior Dressings
Tan: Apply Leather Conditioner, Serum, and Protectants
Black: Applying Dressing To Engine bays, Tires, Rubber/Plastic/Vinyl Trim Pieces
Grey: Polish Wheels, Rims, polished metals, and bumpers
Blue: Apply Protectants To Glass
Payment & Security
Payment methods
Your payment information is processed securely. We do not store credit card details nor have access to your credit card information.
Klarna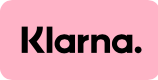 Shop Now, Pay Later. Details available here