Chemical Guys Mr Pink Super Suds Car Shampoo
£10.99 GBP £12.99
Unavailable
Couldn't load pickup availability
Flexible Credit is Available

From Buy Now, Pay Later to our Monthly Payment Plans, we have a range of credit options available.
If purchased before 2pm then the item will be sent the same day.

For Delivery Prices either visit the Delivery Page or add items to Cart & add your address details on the Checkout Page.
Chemical Guys Mr. Pink Super Suds Shampoo & Superior Surface Cleaning Soap
Why Buy This Product?
Superior surface cleanser
Advanced foaming technology
Perfect for weekly maintenance car washes
pH-balanced: safe for wax and sealant coats
Perfect for a two bucket wash, foam cannon, and foam gun
Rinses clean with no residue
Won't spot or stain in sunlight
Removes grime, build up and dirt
How It Works
Mr. Pink Super Suds Shampoo & Superior Surface Cleanser removes dirt, grime, and debris through a constant stream of foaming bubbles. It's gentle on sealant and wax coatings, and is perfect for weekly maintenance car washes. The gentle cleaning power won't remove existing coatings of your favourite carnauba wax or synthetic wax sealant, so you know your car is always protected against the elements. Other detailing shampoos and low-grade car wash soaps are often too strong, stripping wax and staining plastic and rubber parts. Mr. Pink is pH-balanced and gentle on all exterior automobile parts like paint, clear coat, polished metals, glass, and even vinyl, rubber, and plastic trim pieces. Slick lubricants guide abrasive dirt and grime off the car gently, and helps prevent future swirl marks and scratches in any shiny paint finish. Mr. Pink rinses clean after every car wash and won't leave behind residues or water spots, even when you wash in direct sunlight. Use this versatile car wash soap in any bucket wash, or add it to your high pressure foam cannon or foam gun to spray a thick blanket of cleansing foam for a touch-less car wash experience. Mr. Pink is the high tech detailing shampoo perfect for any professional detailer or hardcore detailing enthusiast.
Superior Surface Cleanser
Mr. Pink is the fan-favourite detailing car wash soap for removing dirt, grime, and debris, and for maintaining the scratch-free shine of car paintwork. The advanced formula is tough on dirt, yet gentle on wax and sealant. Mr. Pink is super concentrated. Add just 1 ounce of Mr. Pink to a 5 gallon car wash bucket to create thick wash suds with plenty of lubrication against abrasive dirt that causes swirls and scratches. Mr. Pink will change the way you wash your car forever! It's the perfect detailing shampoo for any situation. The high-foaming formula creates an extra-slick wash solution to glide the wash mitt over paintwork. 95% of swirl marks, scratches, and marring are caused from improper washing. Mr. Pink's unique formula releases a constant stream of foaming bubbles to surround dirt particles and guide them gently from the surface. The pH-neutral formula gives Mr. Pink the ability to clean any surface safely and easily. Mr. Pink gives any detailer ultimate versatility when detailing any car, truck, motorcycle, boat or RV in any professional shop or driveway setting.
Safe For Wax And Sealant
Maintaining your vehicle's protective wax or sealant layer is important. Wax and sealant protect your car from UV rays, water spots, pollution, and contamination. Mr. Pink helps maintain your protective wax or sealant layer. Unlike cheap car wash soaps and caustic degreasers, Mr. Pink uses gentle cleansers to remove filth and grime without stripping off waxy protection coatings. Use Mr. Pink to remove airborne contamination, pollution, and industrial fallout before it can degrade wax coatings prematurely to ensure a long-lasting shine on any paint finish. Just mix 1 ounce of Mr. Pink to 5 gallons of water to create a superior surface cleanser with tons of foaming wash suds. The advanced super polymers glide the wash mitt over wax and sealant layers, ensuring that your car, truck, motorcycle, or RV stays protected against the elements. Turn to Mr. Pink to experience the true definition of "clean".
Specifications
Part Number
CWS_402_16
UPC
816276016221
Size
16 ounces
Top
Flip cap
Dilution
1 ounce to 5 gallons of water
Scent
Candy
Colour
Pink
Gloss Enhancer
Yes
Wax
No
Foam
High
Wax/Sealant safe
Yes
Works in foam gun
Yes
Slickness level
High
pH balanced
Yes
Safe for light colour cars
Yes
Safe for dark colour cars
Yes
Payment & Security
Payment methods
Your payment information is processed securely. We do not store credit card details nor have access to your credit card information.
Klarna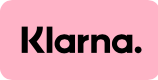 Shop Now, Pay Later. Details available here