Chemical Guys P4 Precision Paint Perfection Polish
£19.99 GBP £22.99
Unavailable
Couldn't load pickup availability
Flexible Credit is Available

From Buy Now, Pay Later to our Monthly Payment Plans, we have a range of credit options available.
If purchased before 2pm then the item will be sent the same day.

For Delivery Prices either visit the Delivery Page or add items to Cart & add your address details on the Checkout Page.
Chemical Guys P4 Precision Paint Perfection Polish
Why This Is Great
P4 Precision Paint Perfection Polish is the easy-to-use one step polish for scratch and swirl removal that delivers a brilliant deep reflection, high gloss finish, and perfect paint finish in the fastest way possible.
Awesome P4 Features:
Removes fine swirls, scratches, and towel marks
Delivers mirror-like extreme reflection
Incredible results in shortest time possible
Works with DA, rotary, and by hand
Corrects 2000 grit and finer sanding marks
Virtually no dusting and no residue
Works great on ceramic coatings
Use it as a one step
Produces rich, ultra deep reflections
Ensures your coating bonds properly
Perfect follow up to C4 Compound
The Look Of Perfection
When only perfection will do, Chemical Guys P4 easily and quickly helps gently remove fine swirls, towel marks, and scratches delivering a mirror-like reflection as the final step in your polish. With P4, speed is of the essence and long work times are not required, so you can get incredible results in the shortest time possible. When you're looking for a truly perfect finish with deep gloss, P4 polish technology effortlessly produces flawless results with your DA or rotary polisher. The versatile polish is capable of correcting 2000 grit and finer sanding marks without dusting or leaving behind residue, making this polish extremely easy to use and work with.
Versatile Polish For All Cars
Ultra-fine abrasives used in P4 are specially developed for all paints including ceramic coated vehicles to remove microscopic amounts of paint quickly and leave the paint incredibly glossy, shiny, and haze-free. P4 is the perfect follow up to C4, but it also works great on ceramic coated cars to remove minor imperfections while maintaining the integrity of your coating, on newer cars, or cars that just need a light one-step polish and to produce rich, deep reflections. The level of refinement achievable with this jeweling polish allows you to truly achieve a show quality shine.
Prep Your Paint With P4
You don't apply lotion without taking a shower first, so why would you apply a ceramic before polishing? Prepping your car with P4 Polish ensures that your wax, sealant, or ceramic coating makes contact with a totally bare surface, maximising coating adhesion and durability. It is vital that a paint correction is performed prior to application of a hand-applied ceramic coating as a ceramic coating will "lock-in" these clear coat imperfections, making them very difficult to fix. Achieve a mirror-like gloss and deep reflections in minimal time with Chemical Guys P4 Precision Paint Perfection Polish!

How To Use It
Directions:
Dual Action Polisher
Shake well and apply 4-5 drops to desired pad. Prime pad with Pad Conditioner. Dab product out evenly across 2' x 2' section. Turn on the machine on paint to speed setting 1 to spread product. Increase speed to 5-6 and using moderate pressure, work area in 2-3 passes until the product becomes clear. Follow with light pressure to finish. Remove residue with a clean microfibre towel.
Rotary Polisher
Shake well and apply 4-5 drops to desired pad. Prime pad with Pad Conditioner. Dab product out evenly across 2' x 2' section. Turn on machine away from the paint to a setting in between 1000-1500 RPMs to spread product. Using just the weight of the machine (no pressure) work area in 3-4 passes until the compound becomes clear. For the final pass adjust the speed setting to between 1200-1800 RPMs. Work until optical clarity is achieved. Remove residue with a clean microfibre cloth.
Prep - Wash Surface, Decontaminate, Wipe Out
What Else You'll Need
Dual Action or Rotary Polisher
Microfibre or Foam Polishing Pads
Microfibre Towels
Pad Conditioner
Hex Logic Hand Applicators
Product Info
UPC: 842850106804
Applicable Materials: Painted Surfaces
Product Features: Remove Scratches
Applicable Locations: Exterior
Weight: 1.1 lbs
Payment & Security
Payment methods
Your payment information is processed securely. We do not store credit card details nor have access to your credit card information.
Klarna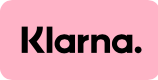 Shop Now, Pay Later. Details available here