Chemical Guys Watermelon Snow Foam Auto Wash Cleanser
£10.99 GBP £12.99
Unavailable
Couldn't load pickup availability
Flexible Credit is Available

From Buy Now, Pay Later to our Monthly Payment Plans, we have a range of credit options available.
If purchased before 2pm then the item will be sent the same day.

For Delivery Prices either visit the Delivery Page or add items to Cart & add your address details on the Checkout Page.
Watermelon Snow Foam Auto Wash Cleanser
Why Buy This Product?
Limited Edition Watermelon scent smells like an orchard of freshly grown juicy watermelon
Superior surface cleanser with advanced foaming technology
High Suds
Perfect for scratch free washes when combined with a foam cannon, foam gun or two bucket wash
Ideal for maintenance wash
Rinses clean with no residue
Safe for wax and sealant
Removes grime, build up and dirt
About This Product
The Chemical Guys Honeydew Snow Foam has been at the top of the list for producing rich lathery suds for perfecting the ultimate scratch free wash. For the first time ever, every car owner's first choice for car shampoos is now available in a limited edition watermelon scent. Chemical Guys Limited Edition Snow Foam Shampoo smells exactly like a juicy seedless watermelon ready to be carved up. Detail enthusiasts and professionals alike understand that traditional wash methods push dirt around on painted surfaces, inducing scratches and marring marks that rob your car of shine. Load up your foam cannon or foam gun with the Limited Edition Watermelon Snow Foam Shampoo, and lubricate the surface of your vehicle to deliver powerful hyper surfactants that slices through dirt and grime. Fill your soap bucket with Chemical Guys Limited Edition Snow Foam Shampoo, and gently cleanse the paint with a premium chenille microfibre wash mitt to remove any abrasive dirt particles that robs the lustre away from your vehicle's paint. The Chemical Guys Limited Edition Snow Foam Shampoo creates the perfect amount of foam, and smells like freshly harvested fruit that will evoke fond memories of eating the sweet juicy flesh of a savoury watermelon.
Chemistry Behind The Product
The secret to Watermelon Snow Foam's high performance detailing capabilities is in the chemistry. Chemical Guys believes in utilising the most advanced technology to give professionals and enthusiasts the best detailing experience possible. Improper washing and drying causes scratches and swirl marks that dull paintwork. In order to take Watermelon Snow Foam to the next level, our chemists developed premium super polymers and hyper surfactants that release dirt, dust, and debris allowing them to simply be rinsed away for a scratch-free wash.
The unique formula of Watermelon Snow Foam is engineered with water softeners that reduce hard water spots caused by calcium. The premium super polymers inside Watermelon Snow Foam allow you to wash any surface safely, maintaining that show-winning shine. Use Watermelon in your two-bucket wash and with a foam cannon or foam gun for ultimate versatility. Watermelon Snow Foam takes your weekly wash to the next level of perfection!
Safe For Wax And Sealant
Maintaining your vehicle's protective wax or sealant layer is important: wax and sealant protect your car from UV rays, contamination, and water spots. Our Snow Foam maintains your protective wax or sealant layer. The unique washing formula washes away dirt, grime, and filth, and will not strip your protective layer. Watermelon Snow Foam washes all exterior surfaces with precision. Simply mix 1 ounce of Snow Foam to 5 gallons of water to create a superior surface cleanser with a generous amount of wash suds. The advanced super polymers glide over your current wax or sealant layer ensuring that your car, truck, motorcycle, or RV stays protected against the elements. Watermelon Snow Foam will show you the true definition of clean.
How To Use:
Use Watermelon Snow Foam Auto Wash in 2-bucket wash method
Add 1 oz. of Snow Foam to 5 gallon soap bucket
Wash car from top to bottom with premium chenille microfibre mitt
Rinse mitt in clean water bucket before returning to soap bucket
Use a third bucket for wheels and tires
Use Watermelon Snow Foam Auto Wash with foam cannon/gun
Fill foam solution bottle with warm water
Add 2 oz. of Watermelon to foam solution bottle
Fine tune air/solution ratio to produce desired amount of foam
For thicker foam, add more Watermelon Snow Foam Auto Wash
Important Notes:
Always start by washing the tires and wheels first.
Do not use the same wash water on your car's paint as you do on your tires and wheels.
Always wash vehicle when surface is cool.
Caution - manufactured for professionals. Keep out of reach of children. If first aid is required while using this product see the product label for further instructions and contact a physician immediately.
Specifications
Part Number
CWS20816
UPC
842850101243
Size
16 ounces
Top
Flip cap
Dilution
1 ounce to 4-5 gallons of water
Scent
Watermelon
Colour
Red
Gloss Enhancer
Yes
Wax
No
Foam
Super High
Wax/Sealant safe
Yes
Works in foam gun
Yes
Slickness level
High
pH balanced
Yes
Safe for light color cars
Yes
Safe for dark color cars
Yes
Payment & Security
Payment methods
Your payment information is processed securely. We do not store credit card details nor have access to your credit card information.
Klarna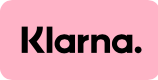 Shop Now, Pay Later. Details available here